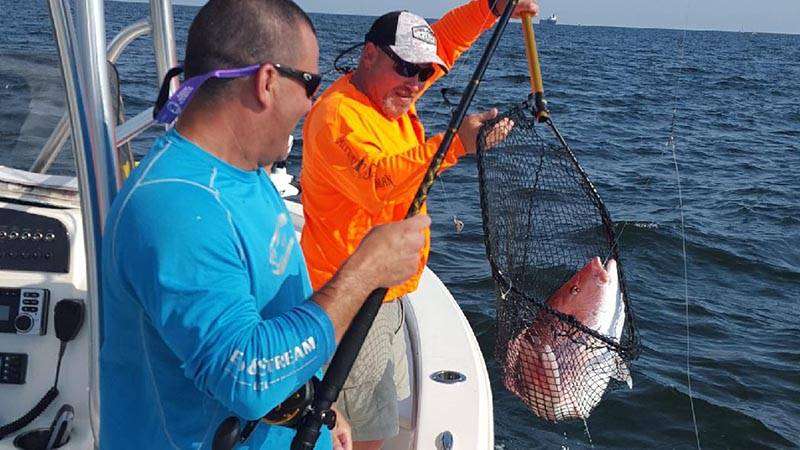 Last Updated on December 30, 2022 by Eric Bonneman
Exploring the Gulf of Mexico off the coast of Mississippi is an angler's paradise. The saltwater environment that stretches out from Biloxi to Pascagoula is abundant with a variety of fish species, including Red Drum, Speckled Trout, and Flounder – just some of the many opportunities for inshore fishing in this area.
If you are looking to catch trophy-sized gamefish or want to reel in dinner for your family, there's something for everyone when venturing into these rich Gulf waters. Whether you're new to inshore fishing or have years of experience, understanding the vast array of species in Mississippi will provide insight into how best to land them on your next trip along the riverbanks and marshy flats!

Fishing in The MS Gulf
Mississippi's coastal waters offer outdoor enthusiasts some of the best fishing opportunities in the world, making it a prime destination for those looking for exciting and rewarding experiences. With its marshy coastline, experienced anglers and novice fishermen can enjoy the abundance of excellent fishing spots to cast their line.
The variety of species available adds to its appeal; an array of fish inhabit the Mississippi coastal waters and can be caught with the right combination of lures or bait. Both seasoned anglers and first-timers will likely have a successful day out—all that's needed is a good dose of knowledge, patience, and luck!

Extensive List Of Fish To Catch
Fishing in the Mississippi coastal waters is an opportunity like no other. Out in the blue, anglers can find various species of fish to pursue, including red drum, also known as "redfish" or "channel bass." This popular gamefish earned its name from its distinct drumming sound. Another sought-after species is the speckled trout, which can be recognized by the black spots on its body and tail. A frequent target of inshore anglers is flounder; they are a type of flatfish commonly found in shallow waters near the Gulf Coast of Mississippi.
Sheepshead is also popular among local anglers thanks to recognizable black and white stripes; this species is often spotted near docks, piers, and other structures in coastal waters. Black drum, another fish species, is similar to red drum but possesses black coloring with vertical stripes. Whether you seek to connect with nature or capture your next meal, spending a day fishing in the Mississippi coastal waters will not disappoint.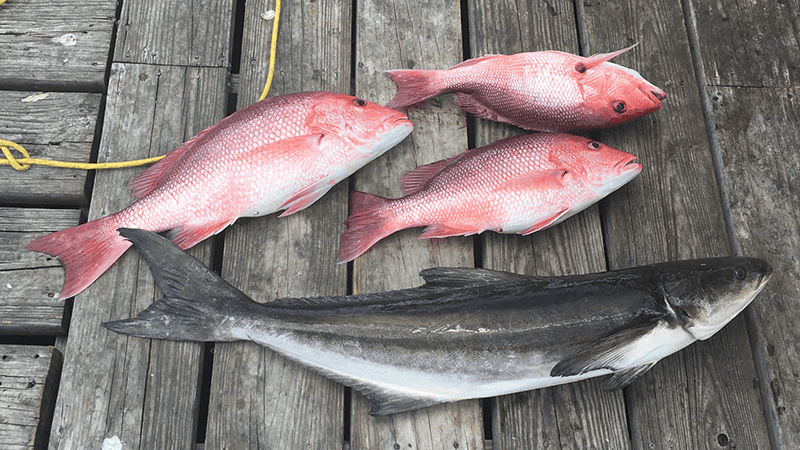 The waters off the coast of Mississippi are home to thousands of species of marine wildlife, many of which are sought out by anglers. Other commonly caught species include red snapper, grouper, amberjack, Spanish mackerel, pompano, bluefish, bonito, cobia, jack crevalle, ladyfish, permit, tripletail, tarpon, and sharks – but this list is far from exhaustive. Species such as drumfish and triggerfish can be found in abundance as well. There's a world of possibility awaiting fishermen when they drop a line off Mississippi's shores.
Fish With Us
No matter your level of experience – beginner or a veteran – Legends of the Lower Marsh provides an unforgettable fishing excursion. With access to some of the best fishing spots in the world, you won't be disappointed in what you'll find out on the water. Our experienced Captain will guide you on a journey filled with both fun and success while our top-notch marsh and shallow-water fishing make it all more worthwhile. So what are you waiting for? Come make some new memories on the sea and book your trip today!