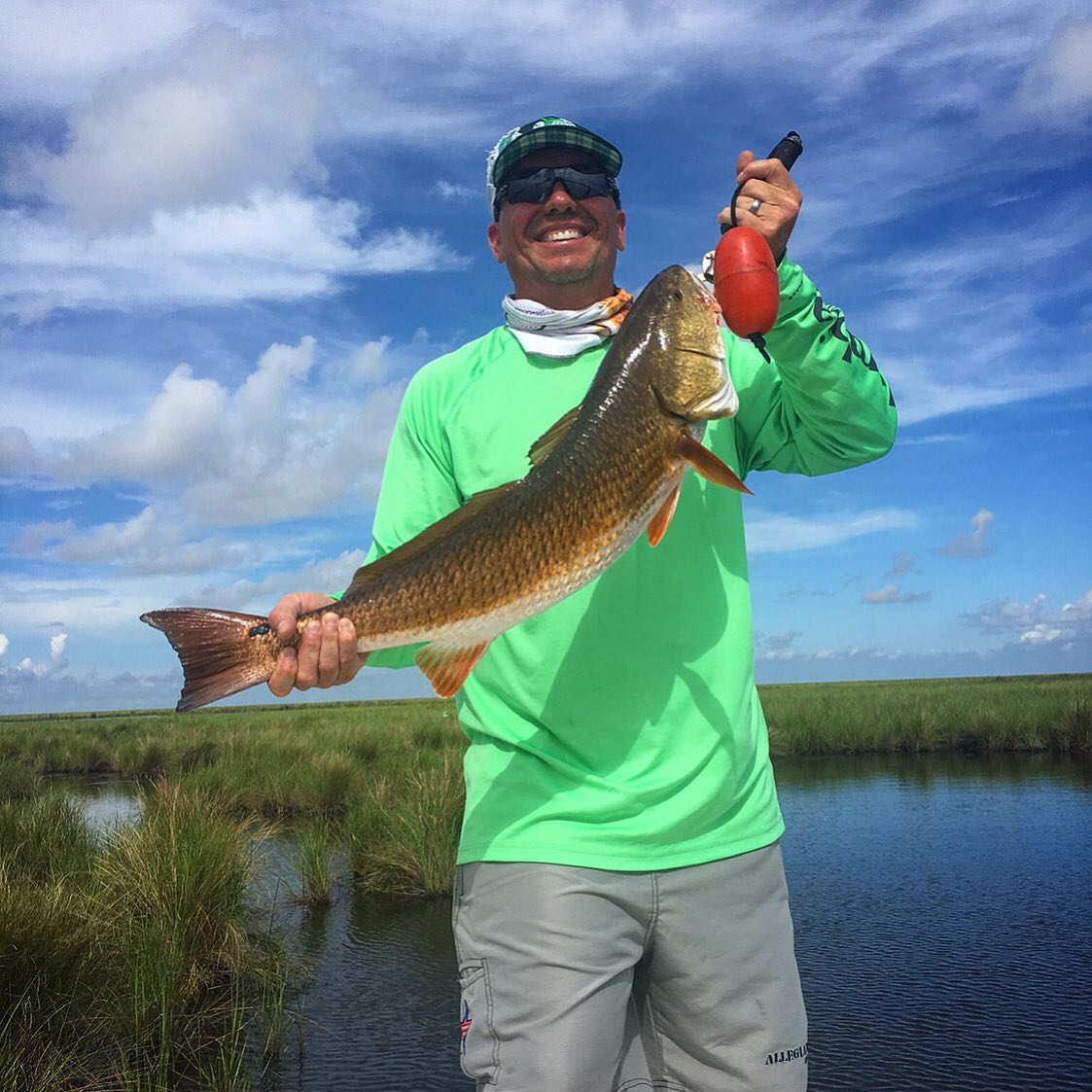 Last Updated on December 16, 2022 by Eric Bonneman
When it comes to Mississippi reds, there isn't much better in terms of fighting fish and a delicious meal. Redfish are a popular inshore gamefish throughout the southeast US. They come in all sizes and are available year-round.
The Ways to Enjoy Redfish
When it comes to fishing, these guys are without a doubt a favorite target, but once you've got your share, what's next? Well, not everyone is a pro cook or wants to put in a lot of elaborate effort in order to make a good meal, so let's go over 3 ways to cook your redfish!

Bake
Baking is one of the least involved cooking processes when it comes to cooking fish. Once you've done all the prep work, all you got to do is put it in the oven and keep an eye on it. Check out this baked redfish recipe from The Spruce Eats:
Ingredients:
1 1/2 pounds redfish fillets, about 1/2-inch thickness, thawed if frozen
1/4 cup butter, melted, plus more for the baking dish
2 tablespoons lemon juice (about 1 small to medium lemon)
2 teaspoons finely chopped onion
1 teaspoon sweet paprika
1 teaspoon kosher salt
1/8 teaspoon freshly ground black pepper
Lemon wedges
Rémoulade sauce
Steps:
Gather Ingredients
Preheat oven to 350f
Lighting butter shallow baking dish with enough surface area to hold all fillets in one layer.
Pat fish dry with paper towel
Arrange Filet skinside down (if it has skin) in the baking dish.
In a separate container, combine 1/4 cup melted butter, the lemon juice, onion, paprika, salt and pepper.
Pour the seasoning mix on the fish (be sure to evenly coat the fish)
Once the oven has pre-heated, bake fish for 20 minutes or until the internal temp of the fish reaches 145F
Serve with Lemon Wedges and Remoulade Sauce

Fry
Fried fish is a favorite for many coastal seafood lovers, and this recipe from food network is the perfect one to try at home (note: the ingredients and instructions listed are for the fish alone, there are extra steps and ingredients for a spicy remoulade on their page):
Ingredients:
2 teaspoons fine sea salt, plus more for serving
1 teaspoon smoked paprika
1 teaspoon cayenne pepper
1/2 teaspoon ground white pepper
1 teaspoon onion powder
1 teaspoon garlic powder
1/2 teaspoon dried thyme
1/2 teaspoon dried oregano
1/2 cup all-purpose flour
1 large egg
1/4 cup whole milk
4 fillets of red drum, snapper or grouper (6 to 8 ounces each)
3/4 cup canola oil
Steps:
For the crispy redfish: Add the salt, paprika, cayenne, white pepper, onion powder, garlic powder, thyme, oregano and flour to a medium mixing bowl and mix together. Add the egg and milk to a separate medium mixing bowl and whisk together.
Dredge the fish in the seasoned flour, then the egg mixture, then again in the flour, shaking off any excess. Let the floured fish rest for 10 minutes.
Heat the oil in a large cast-iron skillet over medium heat until the oil reaches 350 degrees F.
Pan-fry the fish in the skillet for 4 to 5 minutes on each side until golden brown. Remove from the oil and season with salt. Drain excess oil from the fillets over a lined roasting rack or paper towels. Serve immediately.

Grill
There is just something about cooking something that you went and caught yourself over an open fire; check out this cajun grilled redfish recipe from Master Class:
Ingredients:
2 redfish fillets, 5–6 ounces each
1 teaspoon kosher salt, plus more to taste
3 tablespoons extra-virgin olive oil
1 garlic clove, finely minced, or ½ teaspoon garlic powder
1 lemon, zested and juiced
2 teaspoons Cajun seasoning
¼ teaspoon crushed red pepper flakes
½ teaspoon freshly ground black pepper, plus more to taste
2 tablespoons neutral oil, like canola oil, avocado oil, or vegetable oil
2 tablespoons thinly sliced green onions
2 tablespoons finely chopped Italian parsley leaves
Steps:
Preheat a charcoal or gas grill over medium-high heat. Alternatively, preheat a grill pan over high heat.
Pat the redfish dry with paper towels.
Season the filets with 1 teaspoon salt and ½ teaspoon black pepper.
In a medium bowl, whisk together the olive oil, garlic, lemon zest, lemon juice, Cajun seasoning, and red pepper flakes. Season the marinade with salt and pepper to taste.
Add the redfish to the marinade and toss to coat. Set the fish on a baking sheet in the refrigerator to marinate for up to 30 minutes.
Brush the grill grates with neutral oil.
Transfer the redfish to the grill, skin-side down. Cook the redfish, flipping halfway with tongs until the fish steaks have grill marks and are just cooked through, about 4–5 minutes per side.
Transfer the redfish to a serving platter and garnish the filets with fresh parsley and green onions.
I hope these recipes find some use after your next redfish excursion. If you are looking for ways to get out on the waters of Mississippi to catch these amazing, delicious fish, look no further than the Legends of the Lower Marsh.