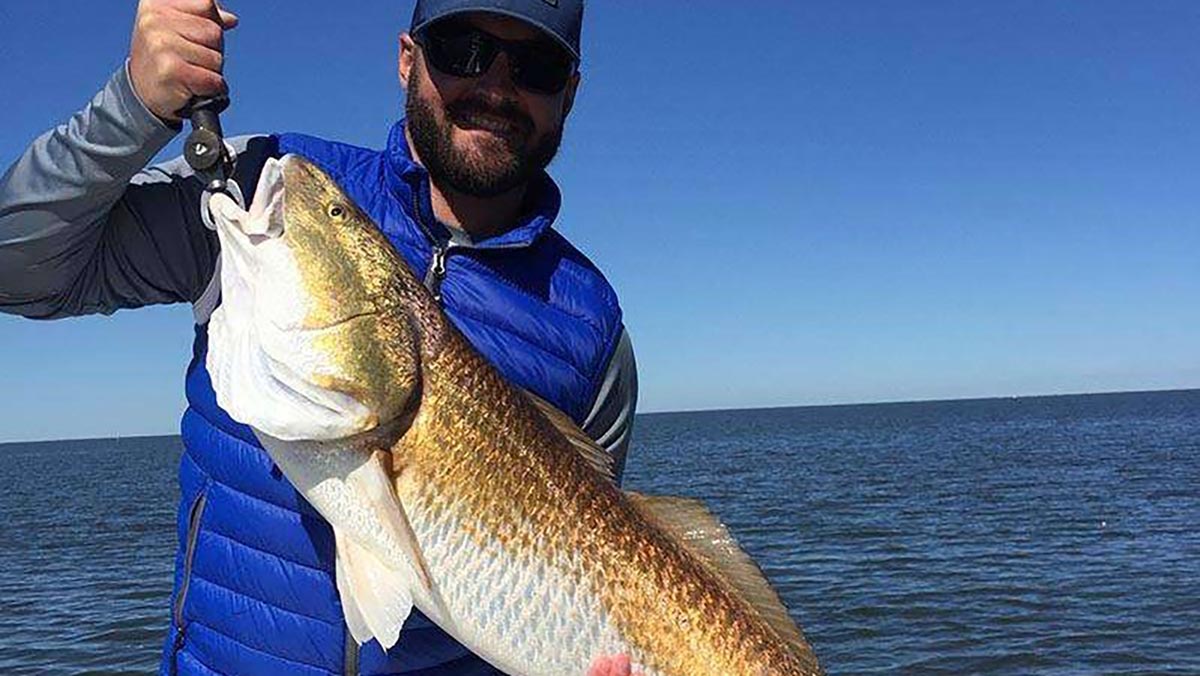 Last Updated on November 17, 2022 by Eric Bonneman
If you're looking to catch some redfish in Gulfport during the winter, here are a few tips to help you out. Redfish can be a lot of fun to target in the wintertime, and they can be caught on various baits.
Overview
Let's take a look at three tips for catching redfish in the wintertime.
Gulfport, Mississippi, is a great place to fish for redfish year-round. However, wintertime fishing can be especially rewarding, as the fish are often larger and more active.
If you're looking to catch some redfish in Gulfport this winter, here are three tips to help you get started:
1. Use Live bait.
Redfish are opportunistic feeders and will often go after live bait over artificial lures. Try using shrimp or mullet as bait for the best results.
2. Fish Near Structure.
Redfish like to hang out near structures like pockets, grass, and oyster beds where they can find shelter and food. Fishing in these areas is your best bet for success.
3. Get there early morning or late afternoon/evening.
Redfish are generally most active during the early morning and evening hours.

Wintertime Redfish
The coastal marshes of Mississippi are home to a variety of fish, including redfish. They can still be found in the coastal marshes during the winter months. Wintertime redfish holes can also vary from coastal rivers, ponds, and lakes like those in the Biloxi Marsh.
Redfish can tolerate colder water than many other species, so they often school up in certain areas during the colder months. This can make them easier to catch, especially if you know where to look. In fact, some anglers prefer to fish for redfish in cold weather, as the fish are often less spooky and more likely to bite.
These different types of habitats offer different challenges and opportunities for anglers looking to target redfish during the winter months. For example, anglers may have to contend with cold weather and strong currents in coastal rivers and estuaries. But these habitats also tend to be full of baitfish, which attracts redfish.
In contrast, ponds and lakes in the Biloxi Marsh tend to be quieter and more secluded, providing anglers with a peaceful setting in which to fish. Ultimately, whether an angler chooses to fish in a coastal river or a pond in the Biloxi Marsh, they are sure to find plenty of wintertime redfish holes throughout Mississippi.
Redfish often seek out deeper canals, holes, and channels when cold weather hits to find more comfortable temperatures. Anglers who find these redfish holes can usually continue catching them there until the weather changes again. The key is to be prepared for colder temperatures and to have the right gear. Waders, warm clothes, and a good hat are essential for staying comfortable in the cold. And, of course, you'll need a quality fishing rod and reel to land those big winter redfish.
These tips will give you a good place to start if you're looking to catch redfish in Gulfport during the winter. However, if you really want to up your odds of landing that big fish, book a fishing charter with Legends of the Lower Marsh. With years of experience and intimate knowledge of the area, our captain will help make sure you have a successful trip on the water. Give us a call today to book your next adventure!