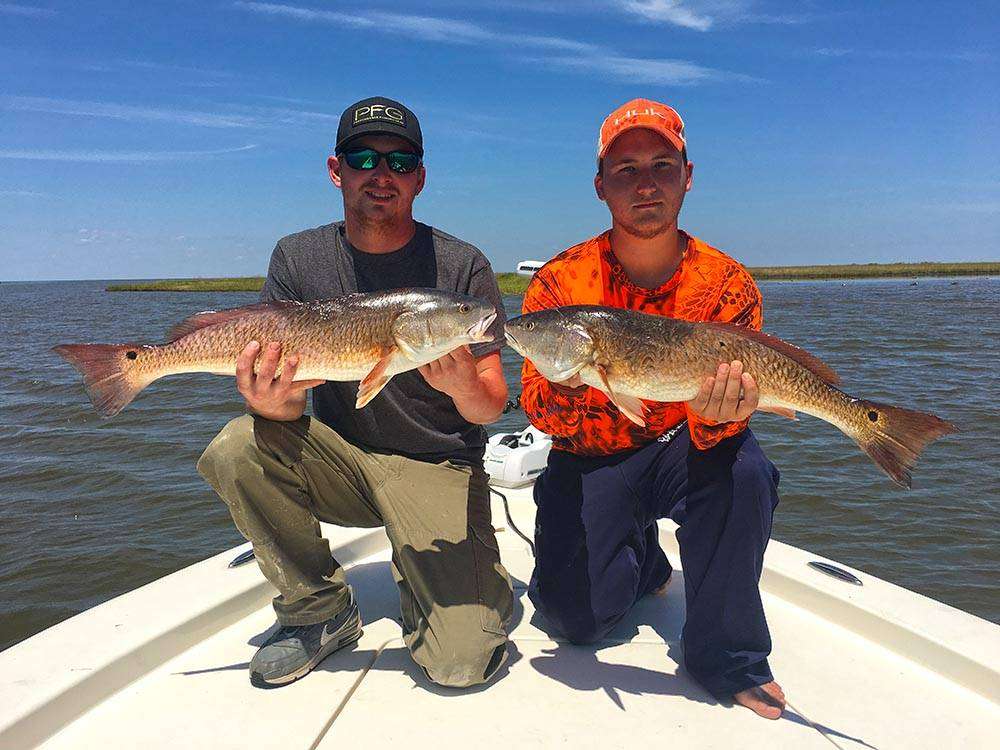 Last Updated on October 28, 2022 by Eric Bonneman
Have you ever wanted to fish for bull redfish? If so, Gulfport, MS, is the place to be. The fishing here is exceptional for these powerful fish. Many fishermen consider bull redfish one of the most exciting fish to catch. So come on down and give it a try. You won't be disappointed.
Inshore Fishing In Gulfport, MS
Fall fishing in Mississippi is something that every angler should experience. The inshore fishing is some of the best in the country, with redfish, speckled trout, flounder, sheepshead, drum, and even tripletail biting. The fall months are also a great time to fish offshore, with the near shore reefs, the bridges, the back bay, local piers, and near our barrier islands yielding good catches.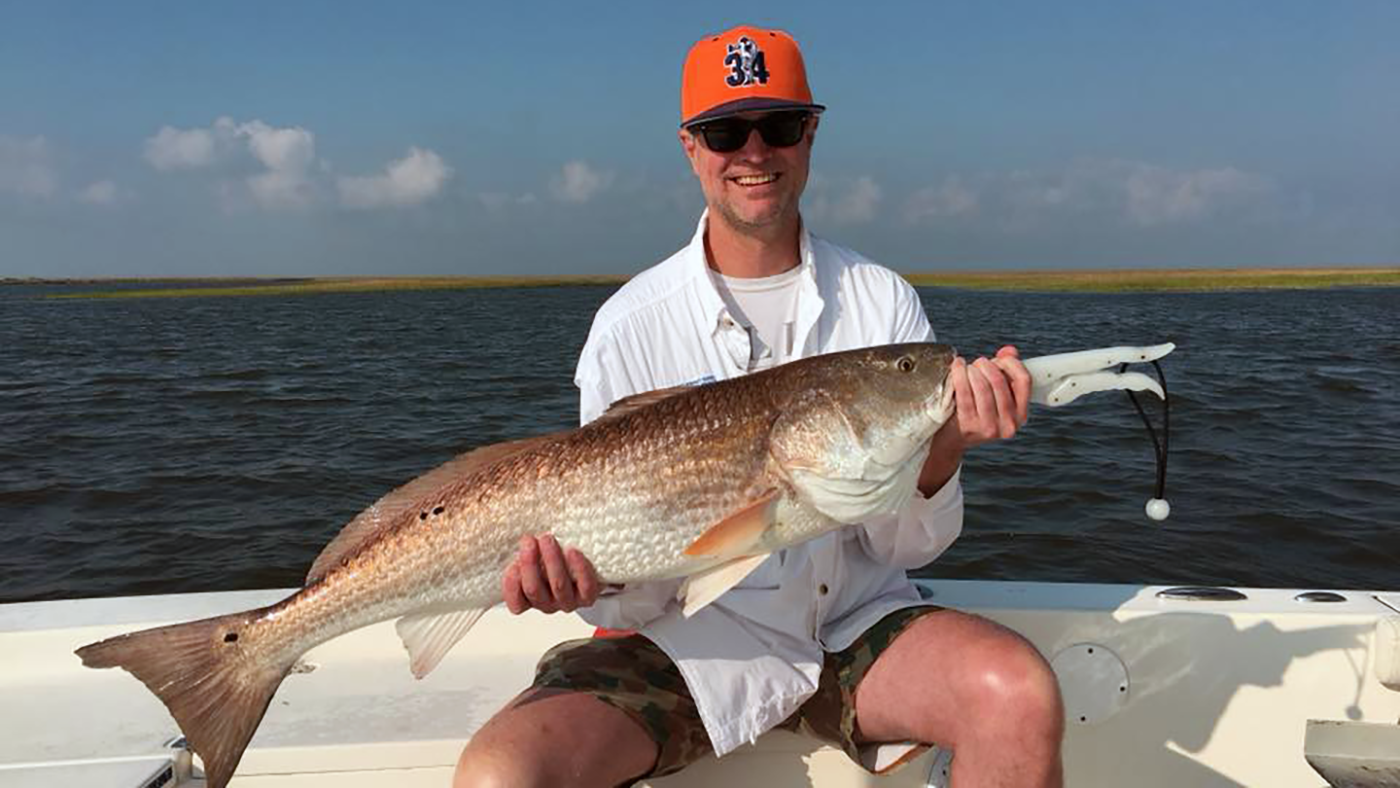 Fall is an ideal time to fish along the Mississippi coast. During this time of year, many sought-after gamefish, like speckled trout and redfish, make their way into the bay and marsh systems. This offers several benefits for anglers, including shorter boat rides, more accessible fishing, and not being at the mercy of strong winds. The back bays and marsh areas are well protected from high winds, which means fewer canceled trips. Although it never gets too cold in Coastal Mississippi, the fall and winter months are generally more pleasant. For all these reasons, fall is an ideal time to enjoy some of the best fishing the Mississippi coast offers.
Monster Reds On the MS Coast
The fall redfish run is an excellent time to fish in Mississippi. The redfish spawn from late summer through fall, and they migrate closer to shore during this time. This makes them more accessible to fishermen, and the cooler temperatures often lead to more frenzied chasing as the fish compete for food before winter sets in. The Gulfport fall redfish run is one of the best opportunities to catch some nice redfish.
However, this does not mean that fishing is any less exciting. On the contrary, the cooler temperatures often lead to more frenzied chasing as the fish compete for food before winter sets in. As the weather cools and the days grow shorter, mullets begin to group up in preparation for spawning. This behavior brings them into shallower water, easy prey for predators like redfish.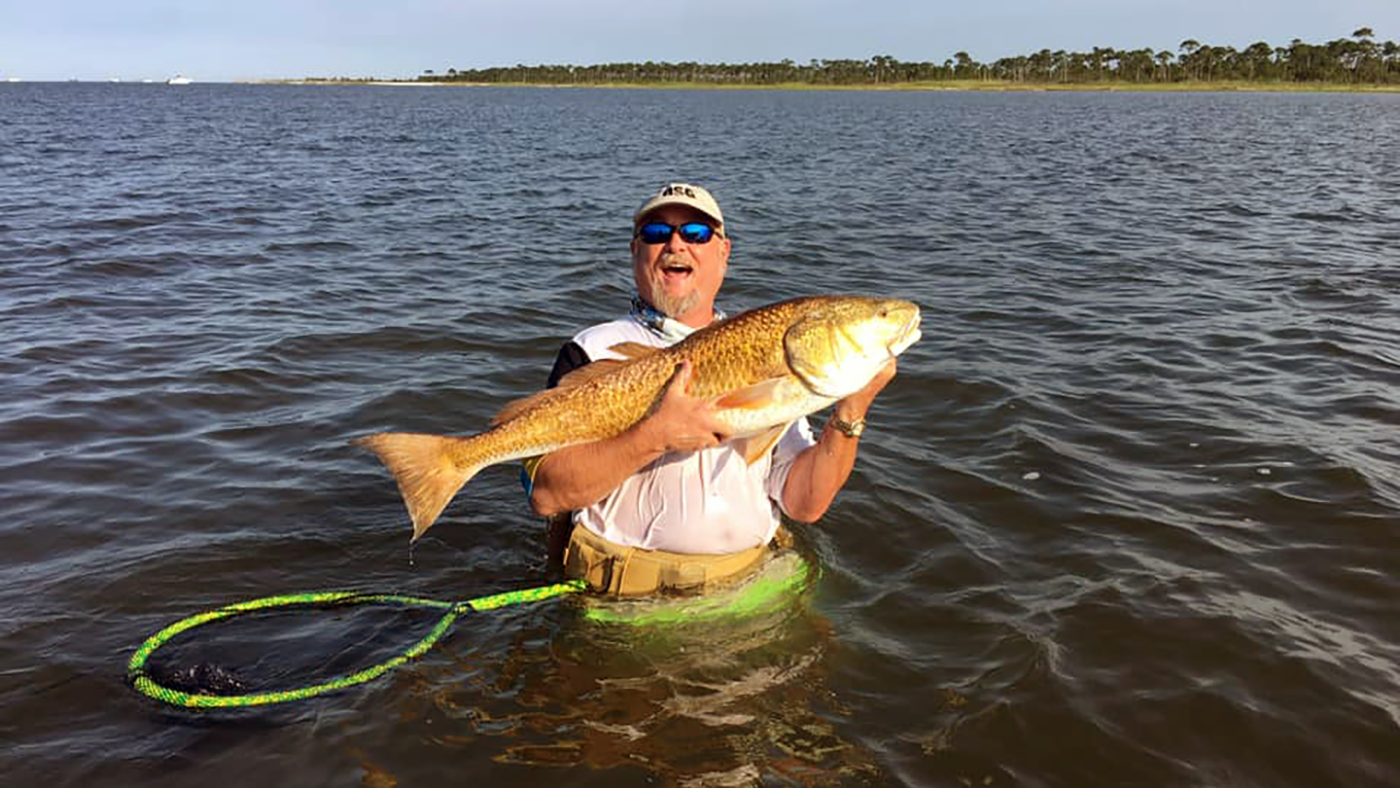 As anyone who's ever tried to catch a redfish will tell you, these fish are not for the faint of heart. Adult redfish are aggressive predators, utilizing their size and the current to take down smaller fish. They're also not choosy about what they eat and will gladly gobble up anything they can catch. This aggression carries over into their fight when hooked, and redfish are notorious for putting up a struggle on the line.
In contrast, redfish pups are tiny and adorable – but don't be fooled; these fish grow up fast. They transform into cunning adults with impenetrable scales in just a few short months. So whether you're trying to catch one of these feisty fish or admire them from afar, it's important to remember that adult and juvenile redfish should be treated as separate species!
Fish the Gulf Coast With the Legends Of the Lower Marsh
Captain Mark Wright is a lifelong resident of the beautiful Mississippi Gulf Coast. The captain has more than 40 years of fishing experience. He competed in numerous local and out-of-state tournaments, including competitive pro redfish tournaments.
So, if you're looking for an experienced and knowledgeable guide to take you on a once-in-a-lifetime fishing trip, look no further than Captain Mark Wright! He knows where these fall monster redfish are and how to put you on one. So book your trip today with the Legends of the Lower Marsh. You won't be disappointed!