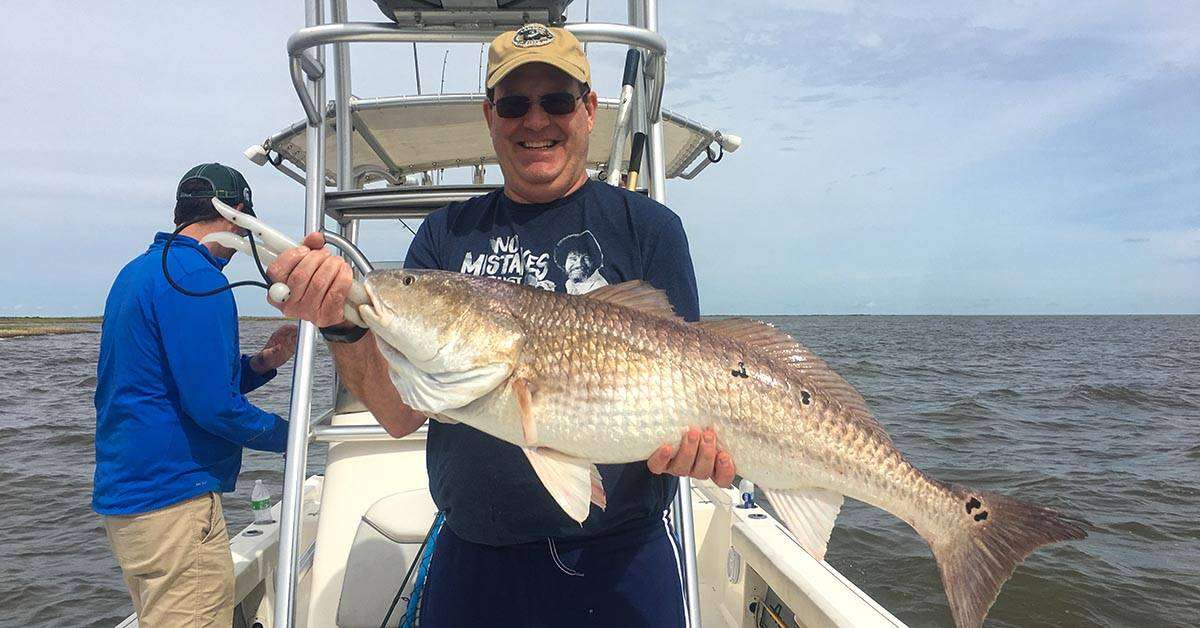 2018 was a pretty phenomenal year as far as fishing goes and I can only guess what 2019 holds! Just about any of the species that the northern Gulf of Mexico has to offer, our clients caught it. We ran many different types of trips such as fly fishing, bottom fishing, trolling, marsh, nearshore and barrier island trips. Pretty much anything and everything you can think of…
Usually, Speckled Trout are the target species, but last year they were pretty hard to come by until the Fall time frame. Redfish were the cooperative target species. Pretty much every point, cut, bayou, or shoreline had good numbers of the copper-colored bruisers cruising and looking for an easy meal.
My most favorite method of targeting redfish is to "run and gun". Meaning, we ride at a relatively low speed on plane until we see an active feeding school of redfish and then stop the boat, deploy the trolling motor and start casting. This method of fishing is extremely enjoyable especially during the hot summer months when the temperature as above 90°. It's like having the air conditioning on until it's time to catch fish!
The biggest consideration when targeting redfish in this manner is to figure out their direction of travel while they are feeding or moving as a school. Once you get that worked out, then all you have to do is get in their path at a fairly respectable distance so you don't spook them and then quietly close the distance with a trolling motor or wait for them to come within casting range. Once they're about 40 or so yards away, then the casting begins. Continue casting until a hook up is produced and the drag screaming action begins!
Tight Lines y'all…