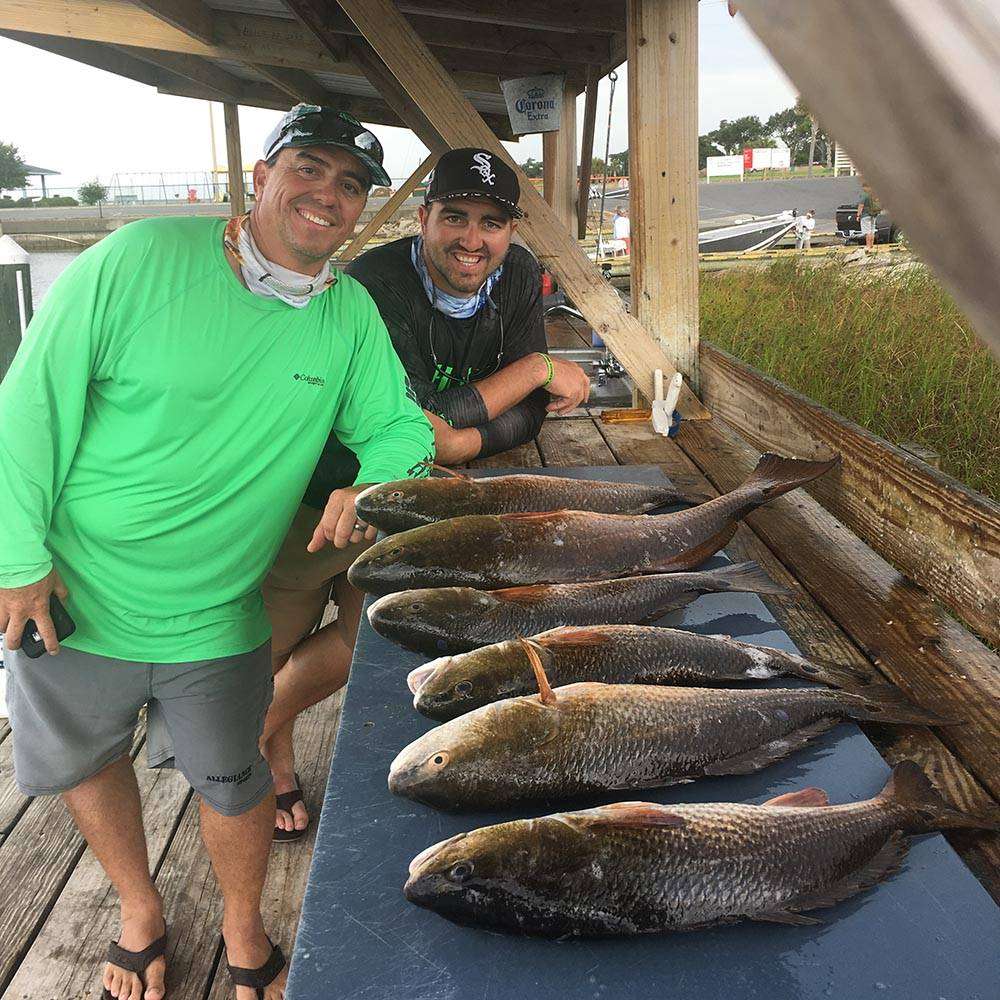 Last Updated on February 16, 2023 by Eric Bonneman
Louisiana's Biloxi Marsh is home to an abundance of unique species, with the mysterious red drum standing out. As a prized gamefish sought after by anglers, the redfish has become known for its size, strength, and delicious taste.
You will be hard-pressed to find a more satisfying and challenging fishing experience than hooking up to one of these saltwater beauties! But don't let their beauty fool you; they are known to put up quite a fight! Louisiana's Biloxi Marsh can't be beaten for anyone looking to hone their fishing skills or experience some great seafood.
The Louisiana Marsh
The Louisiana marsh offers an unforgettable fishing experience that is second to none. Anglers of all levels, from beginner to expert, can find enjoyment in its many habitats, giving them ample opportunities for a successful result. From the hundreds of miles of brackish waters and sheltered marsh wetlands, anglers can look forward to a serene escape from the hustle and bustle of everyday life. Here they'll discover a wealth of fish species such as redfish, speckled trout, flounder, and more – each with unique qualities that make this ecosystem so diverse. So join us for a fantastic adventure into one of the most beautiful parts of the world – Louisiana's breathtaking marshlands!

Targeting Redfish in the Louisiana Marsh
Redfish is an excellent gamefish for anglers in the Louisiana marsh, and with the proper technique, you can get some spectacular catches. Typically, you're likely to have more success in the fall and winter months when the water is cooler, and redfish are found in shallow waters, active in search of baitfish and crustaceans.
To get them on your hook consistently, it's worth remembering that they're aggressive predators, so soft plastic lures, jigs, or live bait all make great choices. Focus on areas with structures close by, such as drop-offs, oyster beds, and grass flats, as these are prime habitats for redfish.
Catching Redfish
There's nothing quite like finding a school of redfish. Successful catches depend on making a good presentation and getting the lures or bait in front of the fish quickly and quietly. Redfish have very keen senses, so moving slowly and not making much noise is essential. When you're ready to cast, your aim should be to present the lure or bait in a natural manner that entices the fish to strike.
That said, once you've hooked up with a redfish, be prepared for battle! Make sure you use a medium-heavy rod and reel combo with plenty of power and fast action to tire out the fish without stressing it too much. With this setup, you'll have better control over the fight and safely bring your prize back to shore.

Fish With Us!
If you're looking for a fantastic redfish fishing adventure, it doesn't get any better than Louisiana's Biloxi Marsh. The waters teem with these hard-fighting gamefish, offering anglers of all skill levels the opportunity to target and catch some of the finest redfish around. To have the best chance of success, however, enlisting the help and expertise of a guide is essential. Legends of the Lower Marsh is renowned for its first-class fishery experience led by Captain Mark Wright. With his local knowledge and years of experience finding and catching fish, he will create a custom trip tailored just to you that you won't soon forget. Don't hesitate to book your trip today!