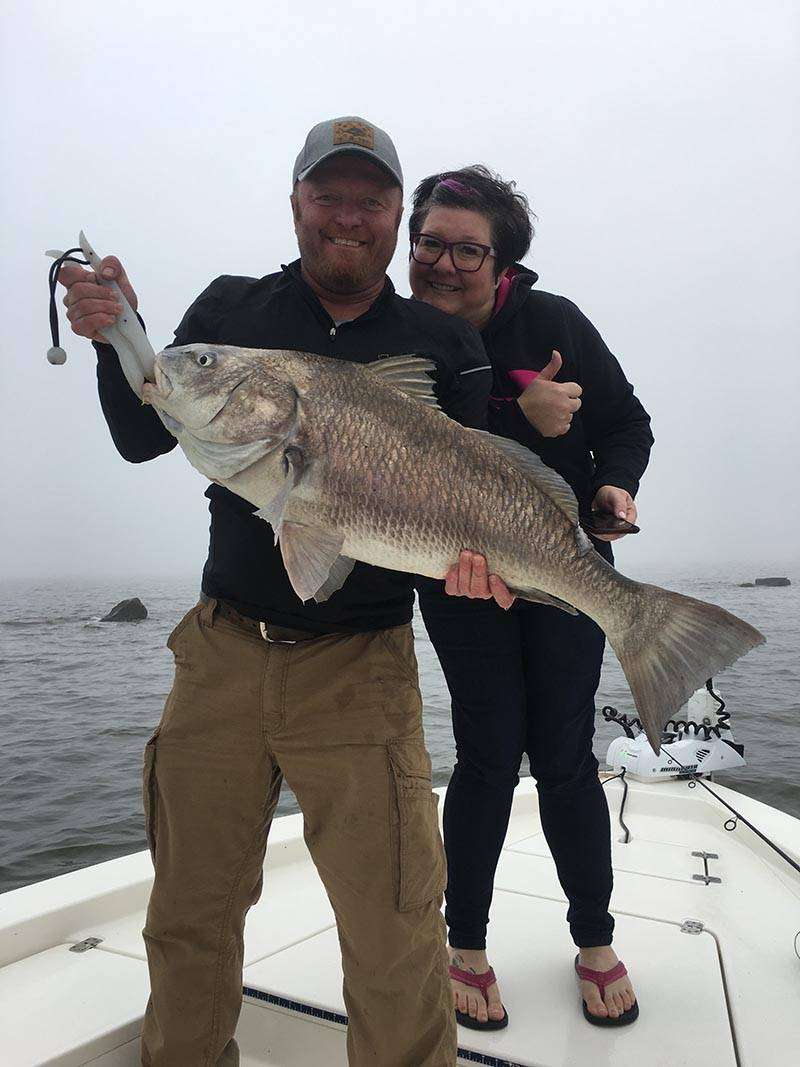 Last Updated on February 10, 2023 by Eric Bonneman
Offering some of the most diverse and year-round fishing opportunities, the Mississippi Coast is the ultimate destination for anglers of any level. In particular, Gulfport, MS, provides experienced fishermen with a range of popular game fish to target, such as Redfish, Speckled Trout, Flounder, and many more!
February 2023 promises an exciting season for fishermen and fisherwomen along the coast, with warmer waters tempting the local species to come up close for those willing to cast out. Book your charter today and seize this opportunity to experience a day full of culture and catches at one of America's top fishing destinations!

Gulfport, MS Fishing
Gulfport, MS, is a destination for anglers of all experience levels. Whether you're a novice or an experienced fisherman looking for an adventure, Gulfport's warm waters and abundant fish population make it the prime spot to cast your line this February 2023. With its shallow grass flats and deep offshore waters, the area boasts a wide range of fish habitats to explore.
Redfish, speckled trout, sheepshead, black drum, and other species will be actively feeding in February, meaning there will be plenty of chances to catch something new. If you've always wanted to try saltwater fishing but haven't had the chance yet – now is the time! So come down to Gulfport this winter and see what amazing catches you can bring in!
Redfish
With redfish beginning to move towards the shallow waters of the bay to feed, it is an opportune time for anglers of all skill levels to take their rod and reels and have some fun. The exhilarating runs of redfish will entertain you as you enjoy an engaging day out on the water. You'll have to search near grass flats, oyster bars, and mangrove shorelines to find them, but once discovered, live or artificial bait should halt them in their tracks.
Speckled Trout
If you're looking for a fun and exciting experience, fishing for speckled trout in the Gulfport area in February is the perfect way to kick off the spring! This feisty fish species is known for its swift and acrobatic fights and delicate flavor. They are often found near grass flats, mangrove shorelines, and other backwaters around the bay. You can use live or artificial bait to entice them to bite – make sure to use light enough tackle so that you can feel their fight!
Sheepshead
If you're an angler in the Gulfport area this February, you'll want to keep an eye out for sheepshead. These popular game fish are moving into the bay to spawn, and they're known for providing not only a thrilling fight but some delicious meat when it comes time to clean them. Look for sheepshead around structures like docks, bridges, and artificial reefs; if you use the right bait – live or frozen – you can entice these hearty fighters to bite!

Black Drum
Black drums are a favorite for anglers in Gulfport this February, thanks to their powerful runs and yummy meat. Live or cut bait will do the trick in reeling them from oyster beds, jetties, and other nearshore structures. If you want to take home something delicious and bragging rights of a great catch, look no further than black drum!
Fish With Us!
If you are an angler looking for a fishing adventure, head out to the waters of Gulfport, MS, this February. With various fish species actively biting, from redfish and speckled trout to sheepshead and black drum, anglers of all levels of experience can expect plenty of opportunities for success.
Legends of the Lower Marsh provides an unforgettable fishing excursion with access to some of the world's best fishing spots. Captained by an experienced guide, this journey is filled with fun and success in unique marsh and shallow-water areas that will make it all worthwhile. So grab your gear and get ready to experience Gulfport like never before; book your trip today!