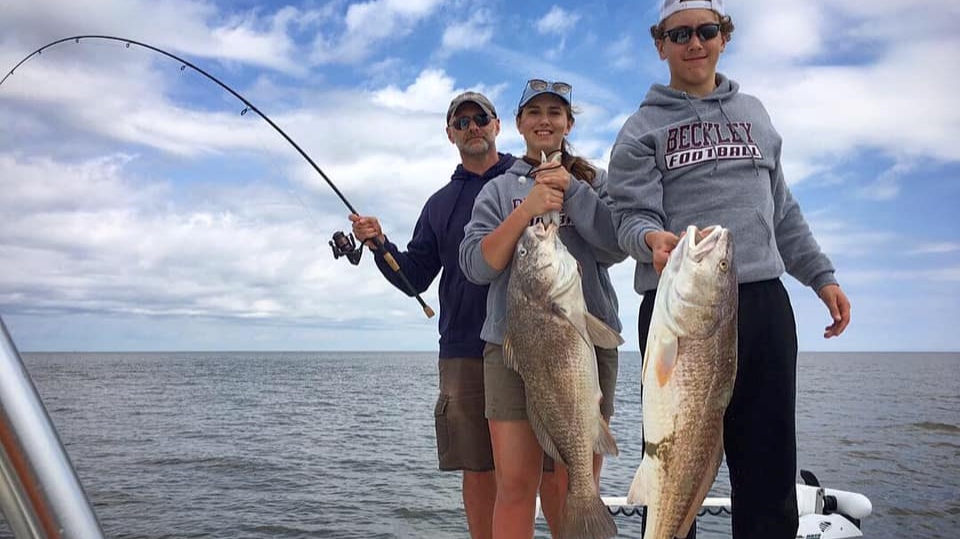 Last Updated on January 17, 2022 by Eric Bonneman
The legendary Biloxi Marsh is only a short boat ride from our dock in Gulfport Mississippi. Many species of fish call the marsh home. With endless miles of creeks, bays, shorelines, cuts, and drainages the marsh provides fantastic habitat to support an excellent fishery.
Although the fish are numerous in this area, safely navigating the complicated marsh to locate the best areas to catch fish can be difficult and frustrating if you are not intimately familiar with the area, like Capt Mark. In the marsh, our main target species are redfish and trout, however, we can often catch up to six species in a day. Other species include black drum, tripletail, sheepshead, and flounder.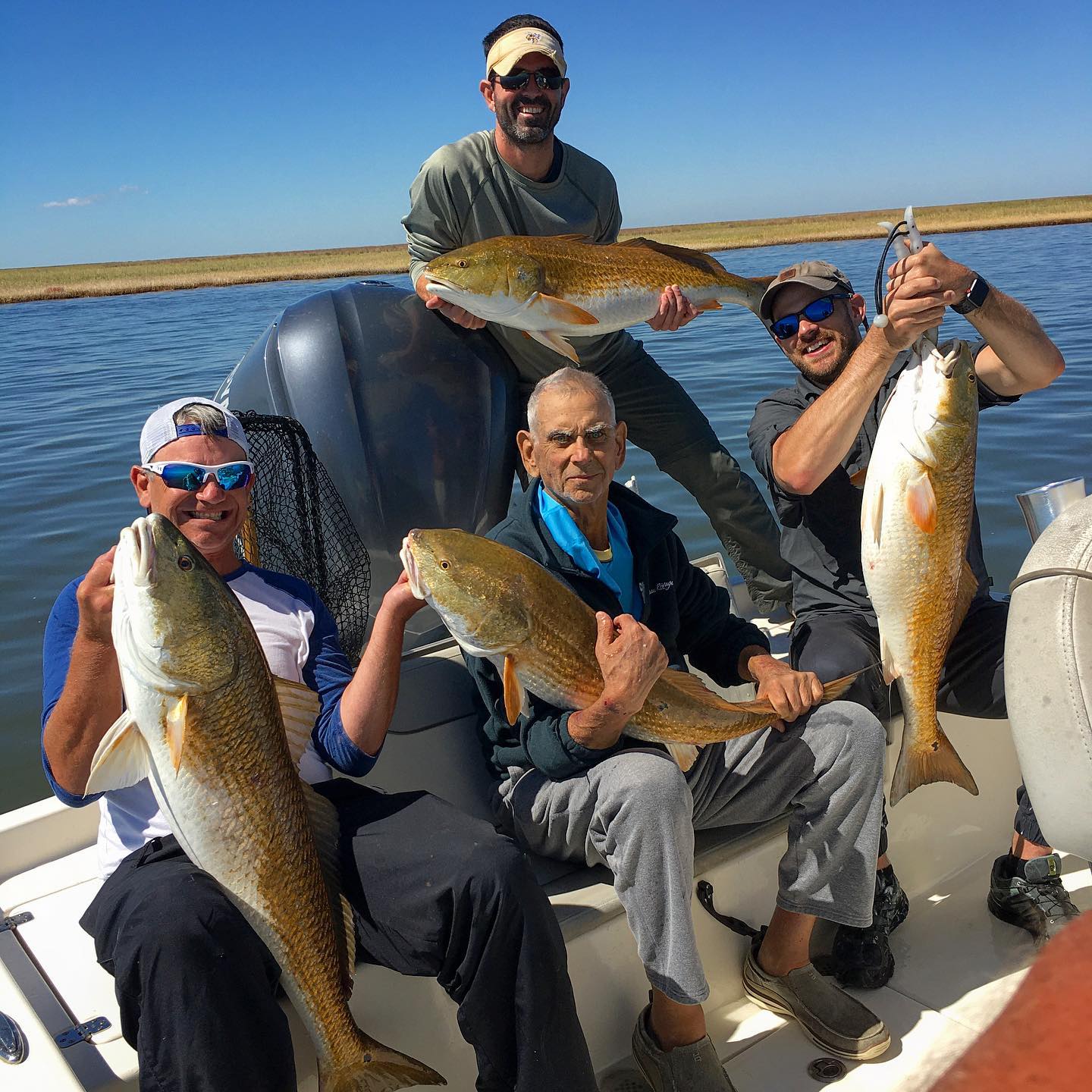 This area is known as the "Redfish Capital of the World", as it holds a thriving redfish population, including monsters up to 40lbs. Redfish populations are so healthy in this ecosystem that we can keep five fish per day (between 16 and 27 inches, with one over 27 inches) per angler, more than anywhere else on the gulf coast. Redfish are voracious feeders and are readily caught using either live bait or artificial lures.
The baits used include shrimp, mud minnows, and blue crab depending on what the redfish are keyed into during the season. The types of artificial lures that are effective for redfish are nearly as numerous as fish in the marsh, from big topwater plugs to small flies. When conditions are right, if a redfish sees your lure it is going to try and eat it. Bull redfish, generally those over 27 inches, are also common in the area. Fighting these strong apex predators on light tackle spinning gear is extremely fun and rewarding.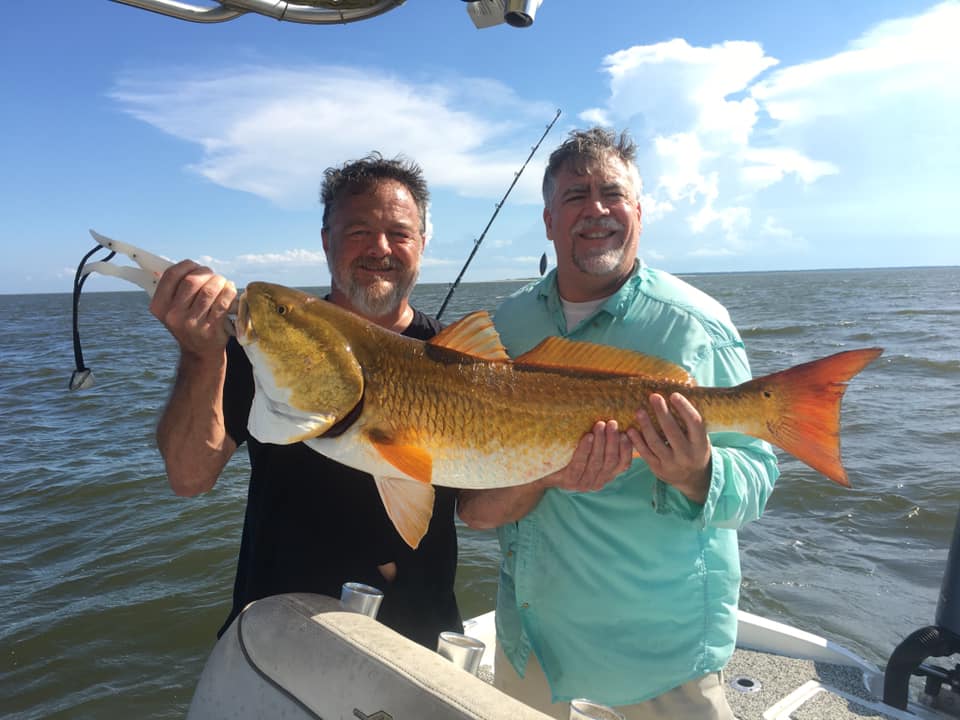 Speckled trout also have an extremely healthy population in the marsh. Anglers can keep up to 25 trout (between 12 and 25 inches, with one over 25 inches) per day. This is also the highest bag limit on the gulf coast. Trout are feisty predators, readily striking artificial lures when they are feeding. They fight hard for their size, with violent head shakes out of the water. Locating feeding fish in the vast marsh is the key to success.
Once a good area is found many trout can be caught from the same area. A good technique to locate hungry trout is by working a popping cork with a soft plastic suspended below through an area. These corks simulate feeding fish and attract others to the area.
Reserve your trip with Capt Mark today to experience why the Biloxi marsh is world-renowned for its fishery.