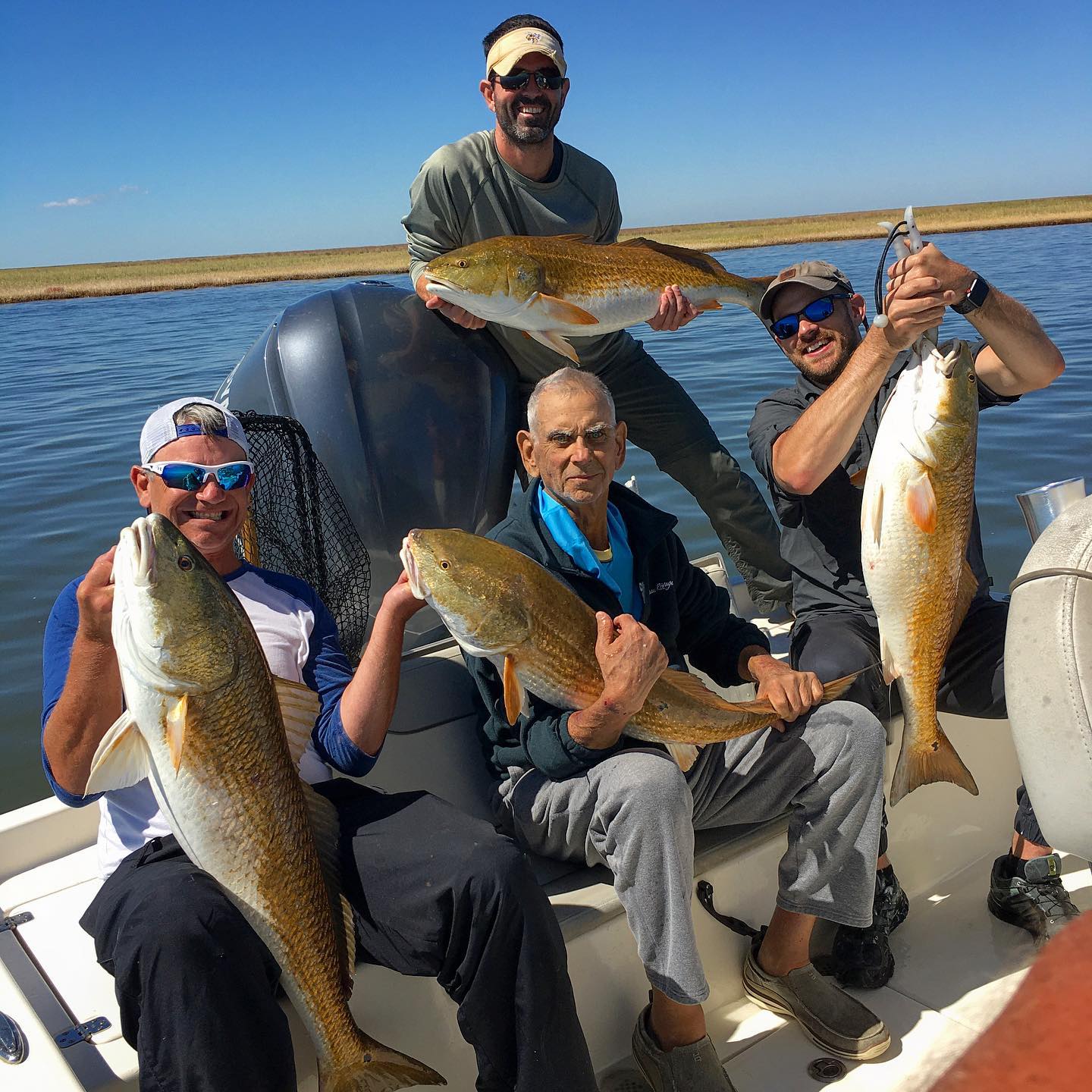 Last Updated on September 16, 2022 by Eric Bonneman
If you're an avid fisherman, you know that the arrival of bull redfish signals the beginning of the spawn. These fish travel from the nearshore in the Gulf to Mississippi's coastal inshore waters to mate, providing a unique opportunity for anglers. Here's what you need to know about bull redfish and why you should consider fishing for them off the Mississippi coast.
Late September Redfish Action
It's that time of year again! The bull redfish are coming inshore to the Mississippi coast for the spawn. Now is an exciting time for fishermen, as redfish are a great catch. Here is some information on redfish and why they're such a popular target for anglers. We'll also provide some tips on how to best fish for them.

What are Bull Redfish?
Did you know that at least half of all bull reds are females? A redfish was considered a bull red if longer than 35″. Bull reds are distinguished by their bright coloration as well as their large size. They can weigh up to 40 pounds and have coppery-red backs and sides with white bellies. This time of year, you can find them in groups offshore Mississippi's barrier islands. So if you're looking for a big fish to snag, keep your eyes peeled for a bull red!
Why Fish for Bull Redfish?
Fishing for bull redfish is a great way to get outside and enjoy Mississippi's coastal waters. It's also an excellent opportunity to bring home a delicious meal! Redfish are considered game fish, which means they're exciting to fight and catch and are popular targets for many anglers. But beyond that, they're also prized for their tasty flesh. Redfish filets are often used in seafood gumbo or blackened and served with rice and vegetables. So if you're looking for a fun excursion that will result in a delicious dinner, consider heading out to Mississippi's coast to fish for bull reds!

Tips For Fishing Reds
Redfish generally have dietary tendencies that change with the weather, and the bulls are no exception. Just like most fish, the best time to fish these guys is dusk and dawn. When it is cool out, they are more willing to snack on some shrimp and crab, so with that, you can do with live bait on some 3/0-4/0 circle hooks, or you can use some soft plastic lures that mimic their live counterparts. When it is warmer out, they are much more willing to go after some bait fish, like the crabs, you can go with live bait here, or you can go with some soft plastics and jig heads.
Final Word
So, there you have it! All the information you need about bull redfish and why you should consider fishing for them off the Mississippi coast. Their tasty flesh and fun-to-catch attitude make for a great day out on the water. Bull redfish are headed inshore for the spawn, which provides an excellent opportunity for fishermen (or women!) of all experience levels. So get out there and enjoy Mississippi's coastal waters while the weather is still warm! If you don't know where to start catching these beautiful fish and others like it, book your trip today and see what it's all about!