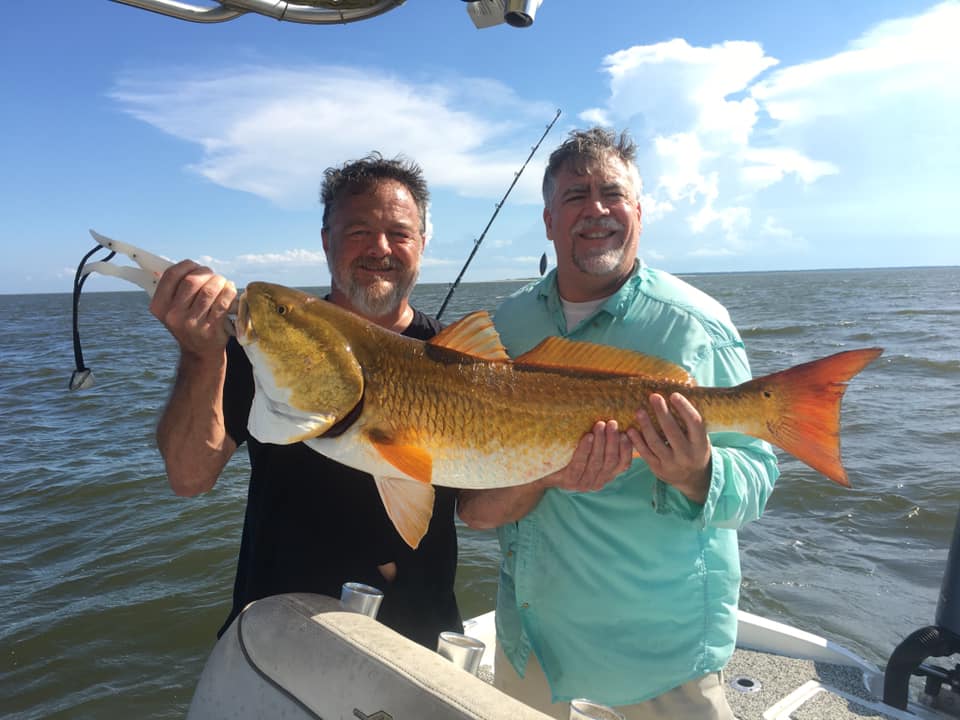 Last Updated on August 22, 2022 by Eric Bonneman
Summertime fishing is the right time for targeting giant reds in the Biloxi marsh and nearshore waters off of the coast of Louisiana and Mississippi. Bull redfish are one of the most popular targets for fishermen when the weather is hot and the days are long, and they can often be found all along the coast in Gulf waters.
What is a Bull Redfish?
A bull redfish is a member of the red drum species characterized by its large size and long lifespan. Bull reds can grow to be up to four feet in length and can live for over forty years. They are a popular target for fishermen because of their size and fighting ability. Redfish that exceed twenty-six inches are generally recognized to have achieved bull red status.

Where to Find Bull Redfish?
Bull reds can be found in Gulf Coast waters, from Florida to Texas. The Biloxi marsh and nearshore waters off of the coast of Mississippi and Louisiana are some of the best places to target these oversized redfish.
The ecosystem of the Biloxi marsh is tailor-made for bull reds, with an abundance of food and shelter. The nearshore waters off the coast offer similar conditions, and bull reds can often be found in areas where there is plenty of baitfish. These ideal habitats create a near-perfect setting for bull redfish to thrive.
The key to finding groups of redfish within these areas is to look for areas with high concentrations of baitfish. Bull reds often congregate in these areas, as they provide an easy food source. Therefore, once you have located an area with a high concentration of baitfish, chances are good that there will be bull reds nearby.
Catching Reds with Legends of the Lower Marsh
Legends of the Lower Marsh offers charter trips that take you to some of the world's most exciting and beautiful fishing spots. Captain Mark knows the best tactics for catching bull reds so you can maximize your catch rates.
Imagine yourself on a beautiful sunny day, fishing in some of the most pristine waters on earth. With our top-of-the-line boats and equipment, you'll have everything you need to make your trip successful. So come experience Legends of the Lower Marsh – we guarantee you won't be disappointed.