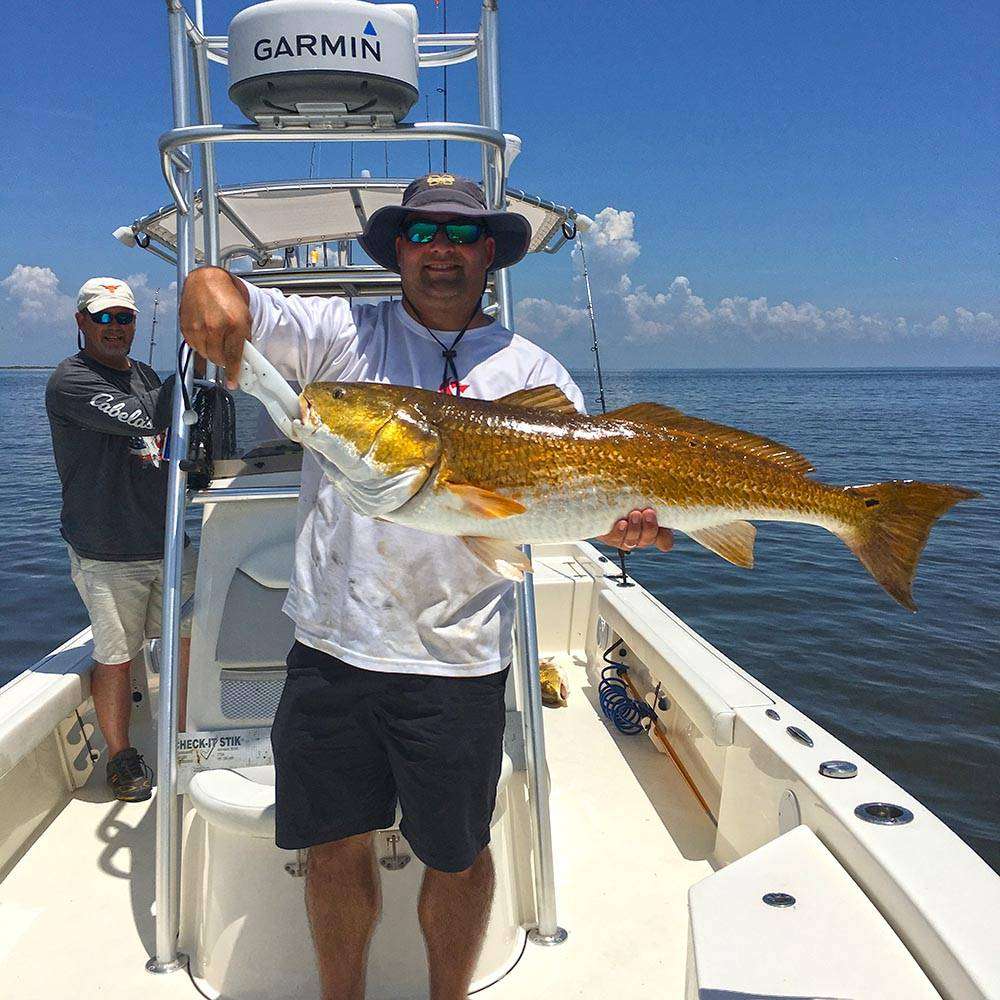 Last Updated on May 18, 2023 by Eric Bonneman
As we venture into the heart of spring in Gulfport, Mississippi, the waters teem with life. Anglers can look forward to various species splashing in these brackish waters. The Gulfport fishing scene is active and vibrant, with the warming waters increasing fish activity.
Inshore Fishing Conditions in Gulfport: May Overview
As spring turns into summer, the inshore waters around Gulfport, Mississippi, come alive. With temperatures steadily rising, the region becomes a magnet for several species of gamefish. Redfish, notable for their fiery hues and energetic fights, are abundant during this period. Anglers can expect to encounter these robust creatures, known as "bulls of the bayou," with sizes varying from feisty 2lbs to behemoth 40lbs specimens.
In addition to Redfish, the inshore waters are teeming with various other species. Speckled Trout, recognized for their distinctive spots and lively battles, adds finesse to the angling experience. Meanwhile, the stealthy Flounder, a master of disguise, tests your observational skills, providing a unique challenge. The elusive Triple Tail and the strong Black Drum also offer thrilling encounters, contributing to the diverse and exciting fishing opportunities that May bring to Gulfport.
However, it's not just about the variety of fish. The overall fishing conditions in May are favorable as well. The waters are generally calm, and the weather conditions are predominantly stable and warm. This combination of factors results in an optimal environment for the fish and the anglers, making May an excellent time for inshore fishing in Gulfport.

The Unrivaled Redfish Rush
The Redfish, known for their feisty spirit and fiery hues, thrive in the labyrinthine waterways of nearby Biloxi Marsh. The warmer water temperatures trigger a hunt for food amongst these spectacular creatures, providing an exciting battle for anglers. Sizes can range from a feisty 2lbs to behemoth 40lbs bulls, making every catch an exhilarating experience.
Speckled Trout Spotted
While Redfish are the undisputed stars of the show, they're not the only fish making waves. Speckled Trout, known for their distinctive spots and acrobatic fights, is abundant. These fish add finesse to the game, ensuring a varied and exciting angling experience.
Black Drum, Triple Tail, and More
The biodiversity of Gulfport's waters extends to Black Drum, Triple Tail, and more. Each species presents its unique challenge, making it possible to catch 3-6 different species on a single fishing trip here. Whether it's the brute strength of the Black Drum or the elusive, hard-fighting Triple Tail, there's plenty to keep anglers on their toes.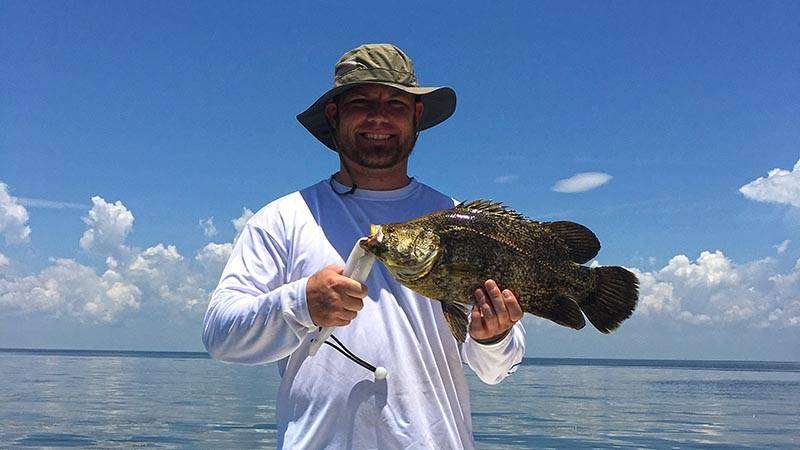 An Unforgettable Experience Awaits with Legends of the Lower Marsh
Stepping aboard a Gulfport fishing charter is more than just a fishing trip; it's an invitation to a dance, a thrilling battle of wits and wills between you and your quarry. The waters of the Gulfport coast are teeming with life, and every cast invites the possibility of a memorable catch.
With the current conditions promising a bounty of Redfish, Speckled Trout, and more, there's no better time to plan your Gulfport fishing adventure with Legends of the Lower Marsh. Led by the experienced Captain Mark Wright, who has more than 40 years of fishing and hunting experience, Legends of the Lower Marsh offers an immersive journey into the heart of this unique ecosystem.
Captain Wright is always willing to provide helpful tips to anglers so that they may have successful and fun-filled days outdoors. Whether you're a seasoned angler or a novice looking for your first big catch, embarking on a fishing trip with Legends of the Lower Marsh is an adventure that will leave you with memories that last a lifetime.
You're about to step into a world of fishing like no other, where your skills can truly shine and create unforgettable moments. So why wait? Book your trip with the Legends of the Lower Marsh and experience the thrill of chasing Bull Reds and other gamefish in the pristine waters of the Gulfport coast.