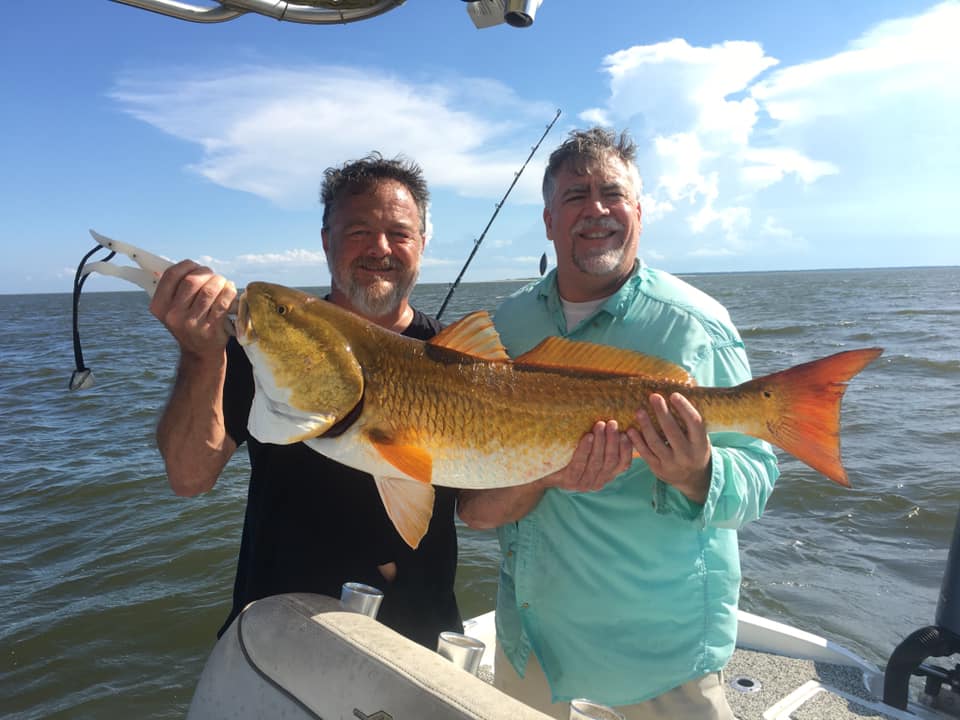 Last Updated on April 14, 2023 by Eric Bonneman
As April unfolds in Gulfport, Mississippi, the warm weather and longer days bring with them an abundance of inshore and saltwater marsh fishing opportunities. Anglers can expect an exciting month filled with a variety of biting fish species. To help you plan your next Gulfport fishing adventure, we've compiled a list of the top inshore and saltwater marsh species that are biting throughout April.
A Bountiful Month for Inshore and Marsh Anglers
April is a fantastic time for inshore and saltwater marsh fishing in Gulfport, as various fish species start to make their presence felt along the coastline. The combination of rising water temperatures and an abundance of baitfish create the perfect conditions for a diverse and action-packed fishing experience. Let's dive into the top fish species that are biting this month.

Speckled Trout: A Springtime Favorite
The arrival of April marks the beginning of an exceptional speckled trout season in Gulfport. As the water temperature rises, these aggressive feeders move closer to the shoreline and marshes in search of baitfish. Anglers can target speckled trout with live shrimp, soft plastics, or topwater lures near shallow grass flats, oyster beds, and tidal creeks.
Redfish: Year-Round Action
Redfish are a popular target for Gulfport anglers all year round, but April offers an excellent opportunity to catch them in large numbers. During this month, redfish can be found in shallow water, marshes, and estuaries. They are eager to strike at a variety of baits, including live shrimp, cut mullet, and artificial lures. Look for signs of feeding redfish, such as tailing or pushing water, and don't be afraid to cast right into the action.

Flounder: A Camouflaged Catch
Flounder begin to make their way into the inshore and marsh areas of Gulfport in April. These flat, bottom-dwelling fish are known for their camouflaging abilities, making them an exciting challenge for anglers. Target flounder around structure, such as bridges, piers, and rock jetties, using live bait like mud minnows or finger mullet, or artificial lures like soft plastic grubs.
Sheepshead: A Tasty Treat
Sheepshead, known for their distinctive black stripes and strong teeth, are another popular target for Gulfport anglers in April. They can be found around structures like bridges, piers, and oyster reefs, where they feed on crustaceans and mollusks. Use small crabs, shrimp, or barnacles as bait when targeting sheepshead, and be prepared for their subtle, finicky bites.

Seize the April Gulfport Fishing Opportunities
April is an exceptional time to experience inshore and saltwater marsh fishing in Gulfport, Mississippi. With breathtaking weather conditions and a diverse range of fish species to catch, the possibilities are endless. Legends of the Lower Marsh offers top-notch equipment and expert guides who are intimately familiar with the area, allowing you to focus on enjoying the adventure of a lifetime. By booking a trip with Legends of the Lower Marsh, you can rest assured that your experience will be seamless, comfortable, and unforgettable. Whether you're a seasoned angler or a beginner seeking a new experience, don't miss out on this opportunity to explore the stunning fishing opportunities in the Biloxi Marsh with Legends of the Lower Marsh. Book your trip today!