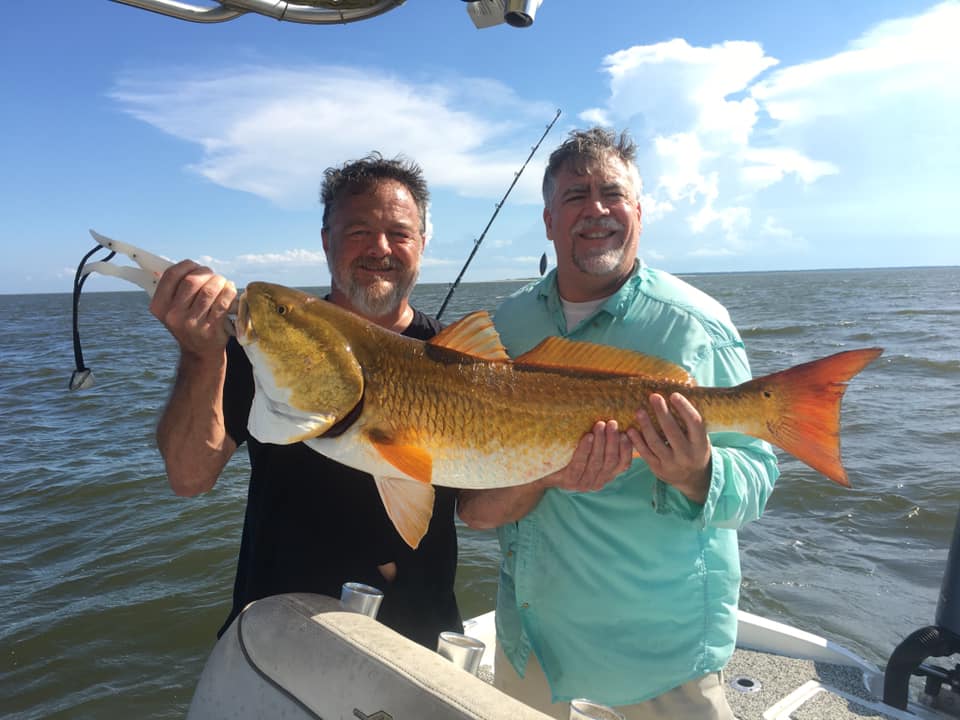 Last Updated on April 27, 2022 by Eric Bonneman
The Gulfport, Mississippi fisheries are some of the most diverse in the country, and we offer daily charters targeting some of the most sought-after fish in the area.
Redfish, speckled trout, tripletail, shark, Spanish mackerel, king mackerel, cobia, and red snapper are just some of the many species you can expect to catch on one of our charter trips.
What to Expect on a Gulfport Mississippi Fishing Charter
When you book a Gulfport Mississippi fishing charter, you can expect to have a great time. Most charters include everything you need for a successful day of fishing, including bait, tackle, and licenses. Your captain will also provide helpful tips and instructions so you can maximize your chances of catching fish. Gulfport is known for its excellent coastal fishing, so you can expect to catch plenty of fish on your charter. Whether you want to keep them or release them, you're sure to have a great time on your charter.

Types of Fish You Can Catch in the Gulfport Waters
There are many types of fish that can be caught in the Gulfport waters. Some of the most popular include redfish, trout, and flounder. There are also many other lesser-known species that can be caught in these waters as well.
Redfish are one of the most popular fish to catch in the Gulfport area. They are relatively easy to catch and are very good eating. They can be found in both brackish and saltwater environments.
Trout are another popular choice for those fishing in the Gulfport waters. They are a little more difficult to catch than redfish, but they are well worth the effort.
Flounder are another popular fish that can be caught in Gulfport. Flounders tend to be more difficult to catch than trout or redfish, but they are also a great meal when you do manage to catch one. Many anglers try their luck with flounder in the springtime due to the spawning season of these fish.
While many types of fish can be found in the Gulfport waters, those mentioned above are often considered among the most sought after by local anglers. Whether you prefer catching trout, flounder, or redfish, fishing in this area can be a fun and rewarding experience if you put your time and effort into it. And with all three being good eating options as well, you can't really go wrong no matter what type of fish you ultimately decide to target.
The Best Times of Year to Fish in the Gulfport Area
The Gulfport area is a great place to fish, especially during certain times of the year. Typically, fishing in this area will be best between late winter and early spring and again in late summer or early fall. During these periods of the year, you'll find that many species of fish are migrating through the area and congregating around areas with food and shelter for them.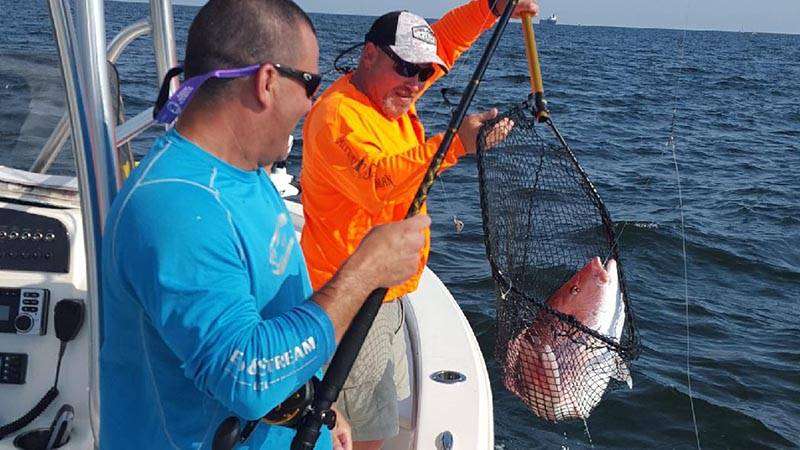 Below we'll take a look at some tips for fishing during these two seasons:
Late winter and spring are prime times to take advantage of the cold water temperatures found near the ocean floor. Fish such as flounder, sheepshead, pompano, black drum, sea trout, and redfish can all be targeted successfully during this time period.
Summer and early fall are considered the best times to catch redfish in this area. During these periods of time, it's possible to find large schools of redfish along the shoreline, especially near areas where there is a drop-off close to shore. You'll need to use light tackle while targeting these fish with either artificial lures or live bait.
The Gulfport area is an excellent location for anglers who are looking for great fishing year-round. Whether you prefer fishing during the winter months or summer months, you're sure to have a good time if you choose this area as your fishing spot.

Fish With Legends of the Lower Marsh
Our experienced guides know these waters like the back of their hand and will put you on the fish. All you need to bring is your sense of adventure.
Don't miss out on the chance to experience some of the best fishing in the country. Book your charter today and start planning your Gulfport, Mississippi fishing trip!
We can't wait to take you out on the water.