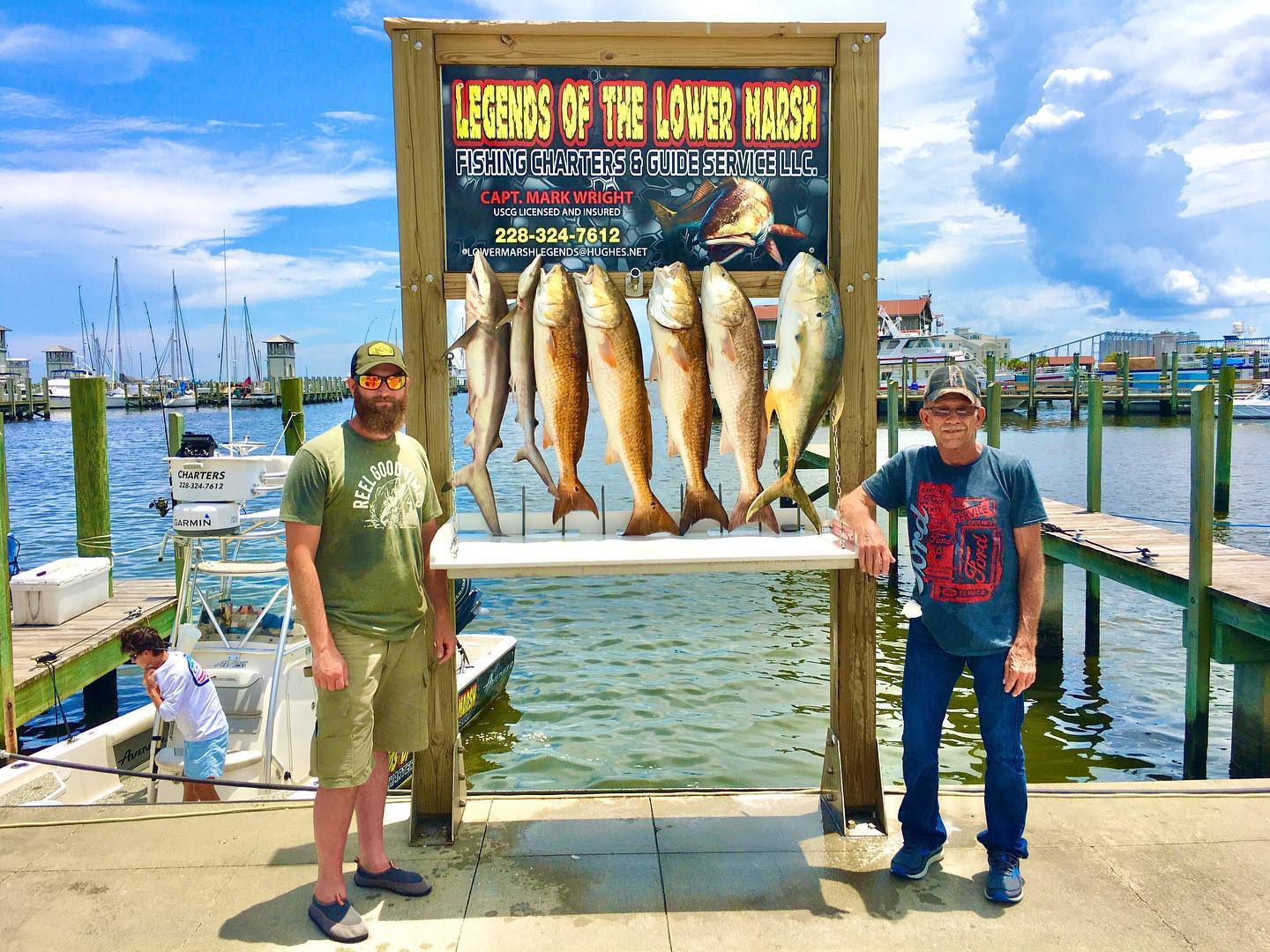 Last Updated on July 22, 2022 by Eric Bonneman
Gulfport, MS, fishing is in full swing this summer! The Gulf Coast offers some of the best saltwater fishing in the world, and with plenty of fish to choose from, there's something for everyone.
If you're looking for some good fishing, you'll want to head to the Mississippi marsh right now. We're catching large redfish and big jack crevalle inshore, and the action is really hot.
The key is to fish near the grass beds, where the fish are hiding out. Use live bait for the best results, and be prepared to battle these big fish when they bite.
It's a lot of fun, and you can end up with a nice catch for dinner.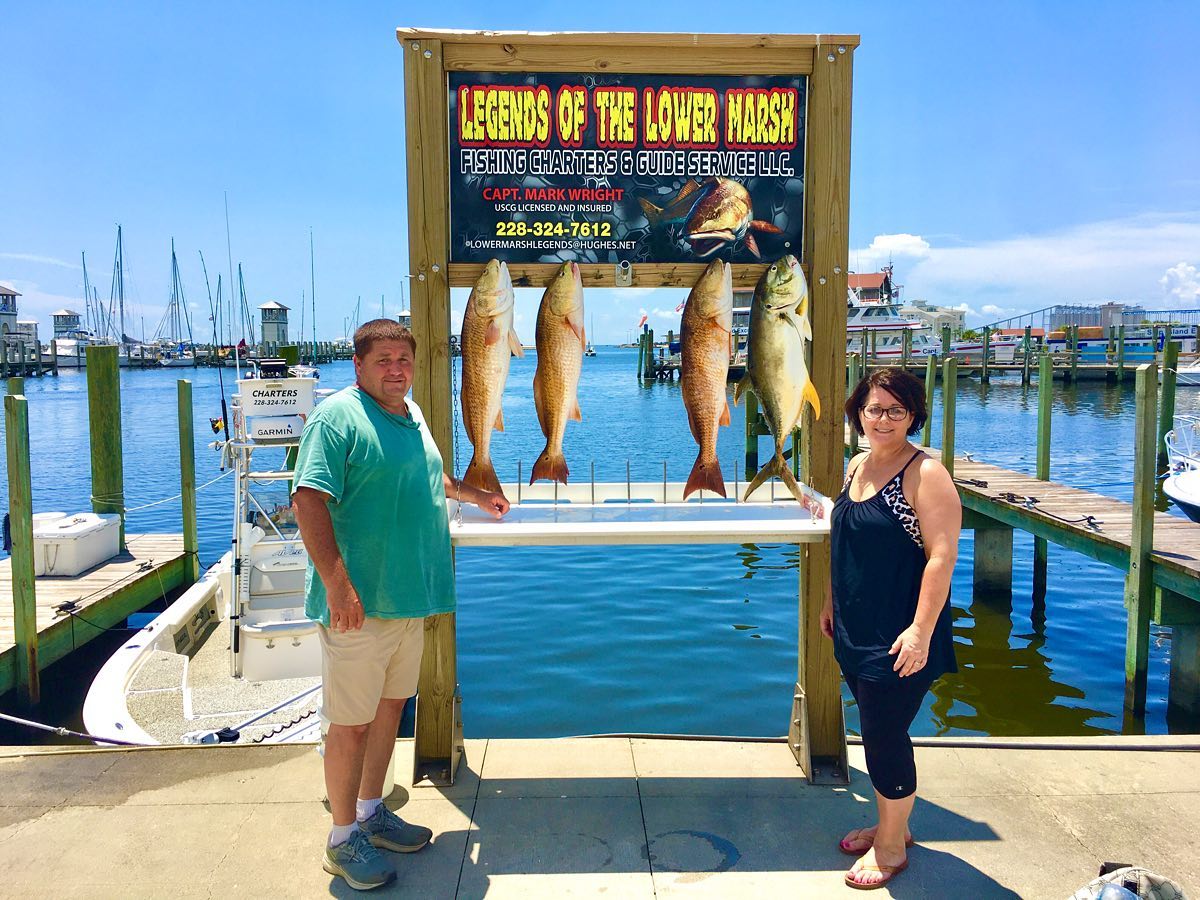 The average size for a redfish in Gulfport, Mississippi when fishing during July and August is approximately 20-24 inches long. However, it is not uncommon to catch redfish that are larger or smaller than this average size.
The size of a redfish can be impacted by a number of factors, including the time of year, the location, and the type of bait used. For example, redfish tend to be larger in the spring and summer months when they are actively feeding. They also tend to be larger in areas with more food sources, such as near reefs or seagrass beds.
So, while the average size for a redfish in Gulfport during July and August is 20-24 inches long, it is possible to catch fish that are outside of this range.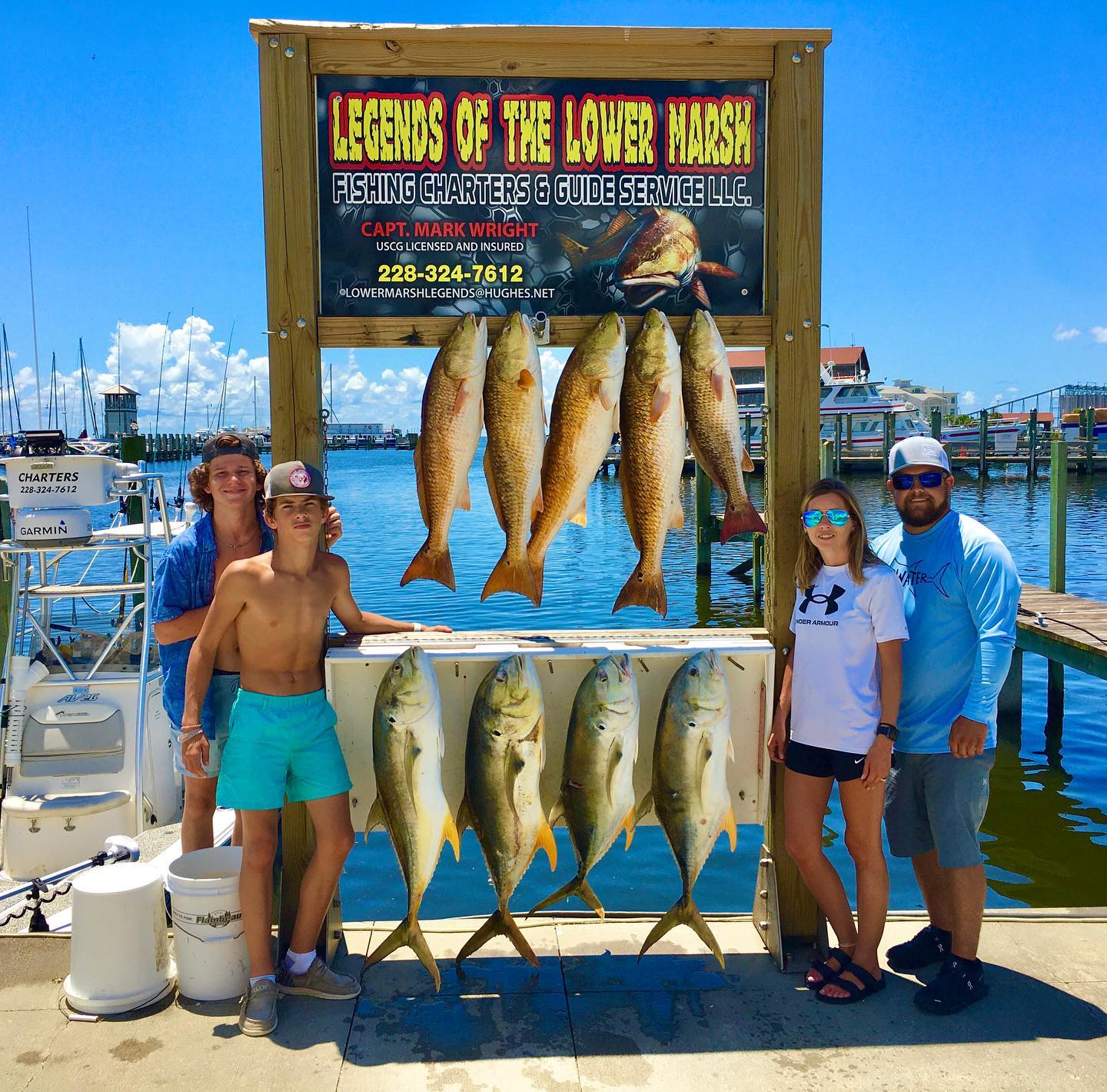 The shark fishing has been especially good lately, with several big ones being brought in. It's always exciting to see a big shark come to the surface, and it's a real rush to try to reel one in.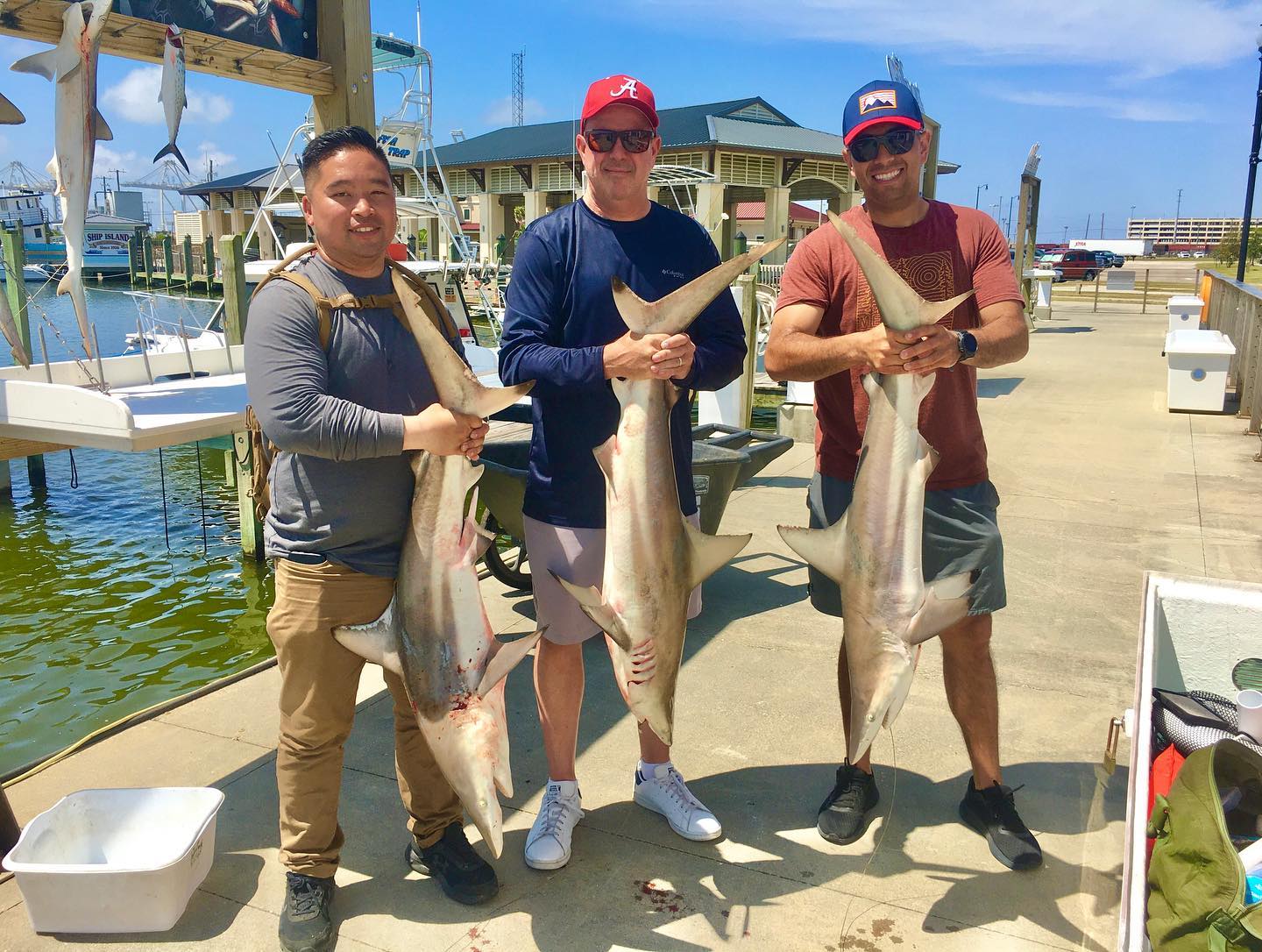 If you're looking for an inshore fishing charter in Gulfport, Mississippi, you've come to the right place! The summer fishing here is amazing, and there's no better way to experience it than on a charter with Captain Mark Wright here at Legends of the Lower Marsh.
The Gulf of Mexico is a great place to fish this time of year. The warm water and ample food sources make it a perfect breeding ground for all sorts of saltwater fish. And with the right charter captain, you can have an amazing time catching them.
At Legends of the Lower Marsh, we know a thing or two about summer fishing. Whether you're looking to catch redfish, sharks, big jack's, or anything else that swims in these waters, we can make it happen. We've been doing it for years and know how to put our customers on the fish.
Book a trip today and experience the amazing summer fishing in Gulfport, Mississippi! With Captain Mark Wright, you're guaranteed to have a great time and catch plenty of fish. Call Legends of the Lower Marsh now or book your charter online.