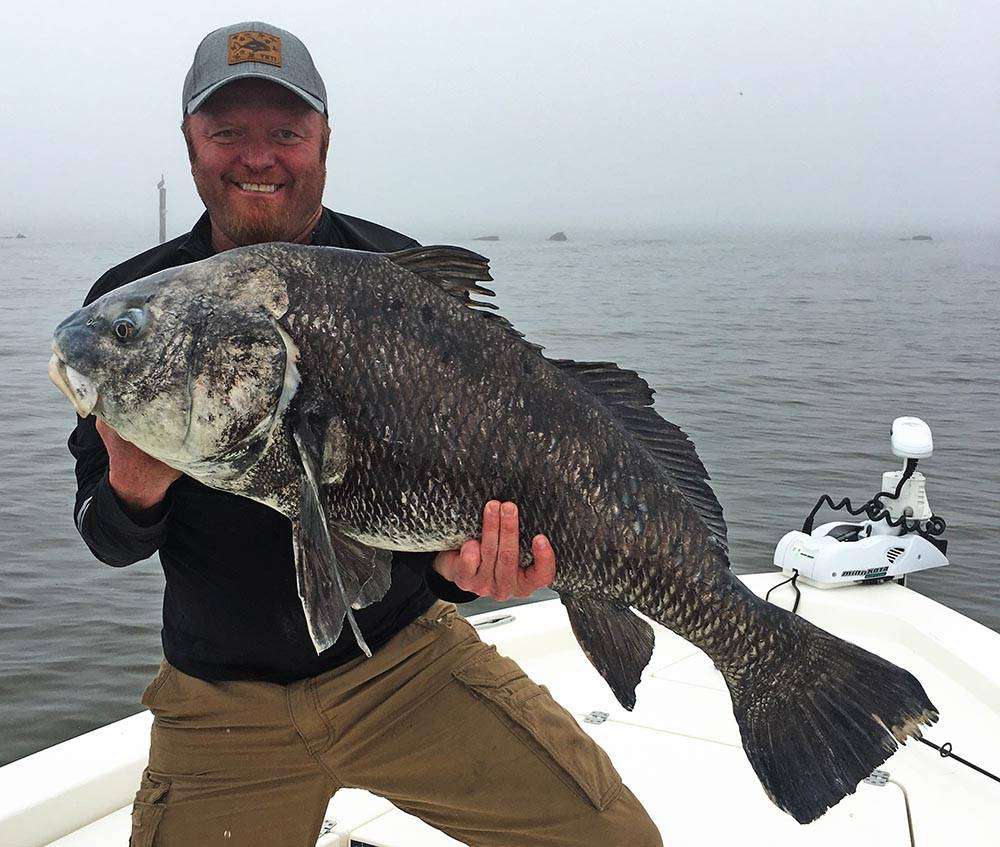 Last Updated on May 1, 2018 by Clay
Late spring weather fronts can sometimes force you to change your plans.
Today, I originally had a marsh trip scheduled, but due to the dense fog offshore that followed after a recent cold front, we were forced to stay near shore and target the inshore reefs that dot the Mississippi coastline.
My clients had never caught any real big fish in their lives and all they cared about was wanting something that would run drag and test their arms! Luckily for them, I had a perfect reef in mind that had produced respectable numbers of fish in previous days.
We departed from the harbor and made a short run to the reef and then the fog from offshore moved in and surrounding us, but it was of no consequence though because as soon as the first cast was made, fish started coming over the gunnel!
The first fish was a very nice 4-pound Sheepshead followed by numerous white trout, more sheepshead, and small black drum.
We then had a small lull in the action, but then the big boys showed up and gave these anglers what they've been looking for! Multiple Black Drum over 25 lbs, a couple over 30 lbs and even one over 40 pounds was caught and released to fight another day.
The drag pulling action was hot for the whole trip and this reef proved to be a one-stop shop for some hard fighting fish!
Our tackle for today consisted of 3000 series reels paired with medium action rods and Carolina rigs baited with live shrimp and fished on the bottom.
Conditions: Water temperature was 63°, Seas's were calm with a water depth of 9 feet.