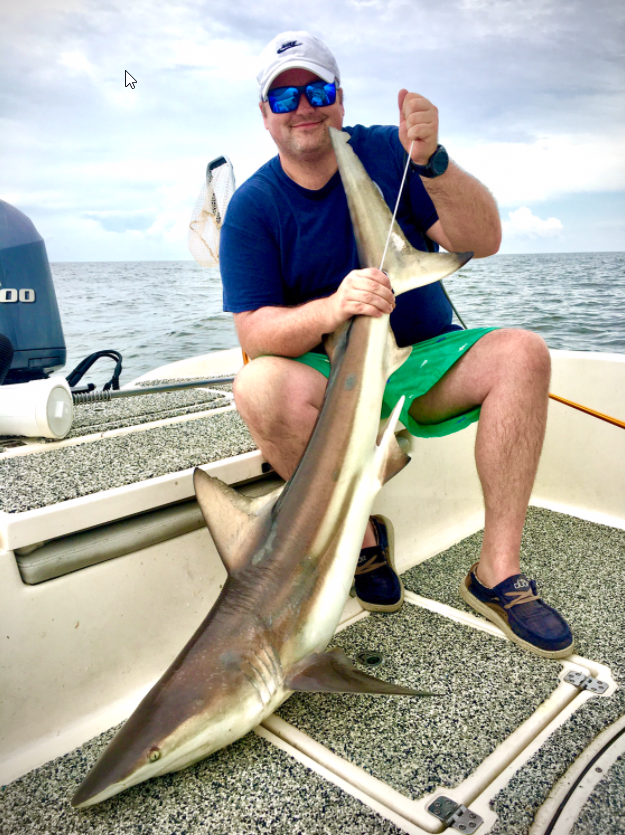 Last Updated on June 28, 2021 by PGSswa1978
June hasn't exactly been one for the record books due to the insane rain and thundershowers that we had earlier in the month. However, the latter part of the month has proven to be the total opposite and the bite has been on fire lately! Speckled Trout, Redfish, Jack Crevelle and Sharks have been the stars of the show! And again, let me repeat, there are plenty of Sharks!
All of these hard fighters have finally made their appearance around the barrier islands and coastal beach front and they are hungry! As we slip more into summer, the bite is only going to get better!