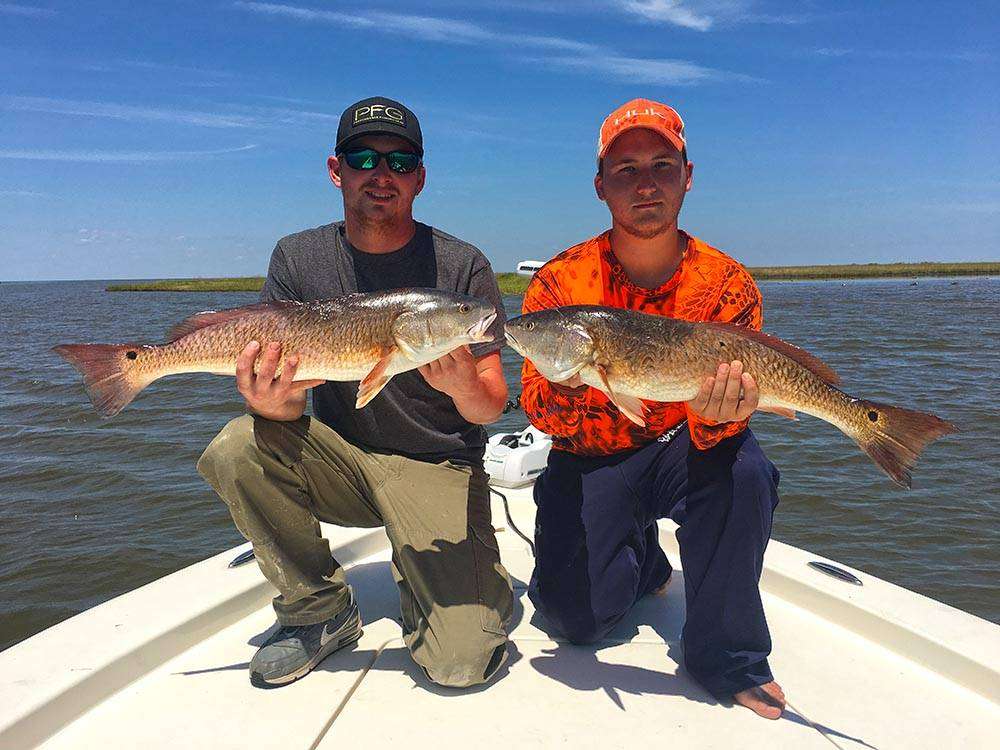 Last Updated on April 30, 2018 by Clay
Today I had a very close lifelong friend and his son's along for the ride. Our first stop was Freemason island in hopes of filling a box with some Speckled Trout. There were a few boats fishing the island with numerous wade fisherman scattered along the shoreline, but the water was slightly cloudy and didn't produce very many strikes. We managed to catch only one very nice Speckled Trout and a Spanish Mackerel, so after killing about an hour's time there we decided to make a run back into the marsh and search for some clean water.
Our first stop was Comfort Island and the only bites we got were from the swarms of gnats that decided to make our brief stay there as miserable as possible! Once we had enough of those little fanged buggers, we headed north into the marsh and started fishing over the oyster reefs in approximately 7 foot of water. The first stop produced a couple keeper trout and multiple undersize fish that were released.
We decided to keep bumping around on the numerous oyster reefs and try to get on a few fish as we went. After about the third stop we finally got on a good bite and for about every fifth undersize fish we caught and released, we would have a keeper that made the box. The bite was short-lived though due to the numerous boats in the area that keyed in on our action and spooked the fish… It was all good though, because the main highlight of the day was yet to come!
The main reason the guys came down to fish with me was to get on the hard fighting redfish action! We had a few hours left in the trip so we re-rigged and made a short run to a bayou that normally holds a few nice fish. Once we turned into the bayou, we saw several Redfish cruising in the shallow ponds and cuts just out of our reach. We set up in the middle of a bayou that connects the marsh ponds to the bay to intercept the cruising fish. There was a lot of bait activity with a few free swimming Redfish that were patrolling the edges of the grass.
We managed to catch several undersize Redfish that were photographed and released. It didn't appear that this spot would produce a legal fish, so we decided to run to another location and see if we could improve or luck. Once we arrived, all it took was one cast to find out that we had made the right choice! It was nonstop redfish action for the next hour. The guys caught many hard fighting Redfish and released countless others! The trip ended with multiple, perfect slot size Redfish and a handful of some very nice Speckled Trout in the box.