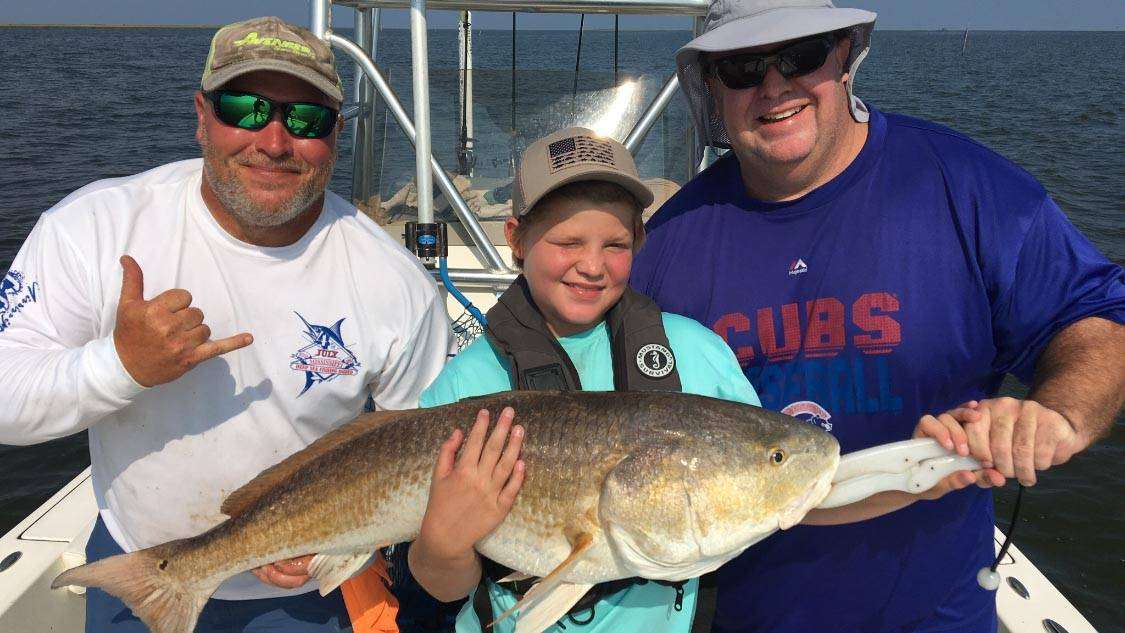 Last Updated on December 16, 2021 by Eric Bonneman
The coastal salt marshes on the Mississippi and Louisiana coast are legendary for catching big redfish. These big redfish are famous for aggressive feeding and strong fights.
There are few things more rewarding on the water than quietly stalking the marsh, locating feeding redfish, making the perfect cast, and watching a bull redfish surge over and eat your bait. Redfish put up an excellent fight, usually with multiple drag screaming runs, constantly digging in an attempt to get free. When it all comes together, anglers can be rewarded by landing redfish over 20lbs, sometimes much more!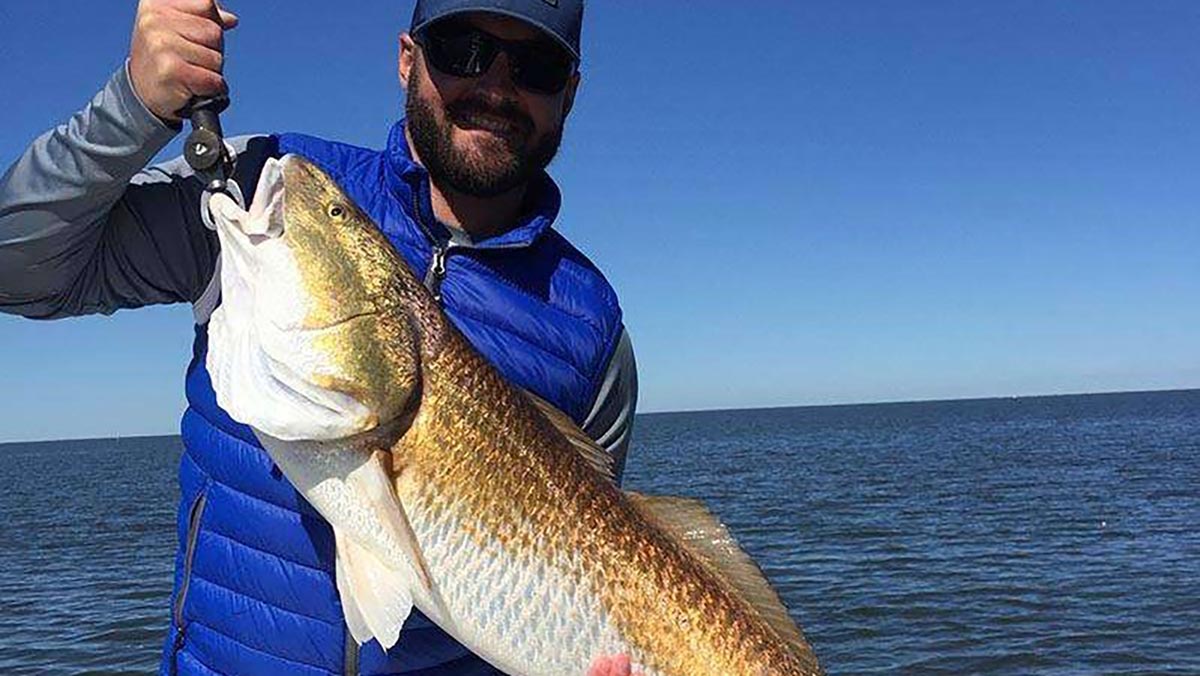 Winter is a great time to target redfish due to the cooler waters from the gulf and lower populations of natural prey in the marsh. We can make the most of the fact that redfish will tend to be located in areas with reliably warmer water. These areas include shallow sections of marsh with low current, deep pockets sheltered from the colder air temps, or areas that are fed by freshwater creeks or warm water man-made outflows.
Live bait is most effective when the redfish are colder and less eager to strike an artificial lure. Mud minnows, also known as bull minnows, are a great natural bait that redfish hunt routinely in the marsh. Mud minnows can be rigged under a popping cork, or free-lined, and cast into areas with signs of feeding redfish. They swim frantically which quickly attracts nearby redfish. They are also a very durable bait.
When available, crabs, other baitfish, and live shrimp are also effective when rigged in similar ways. Artificial lures can be effective, soft plastics or life-like lures worked slowly across the bottom, with long pauses.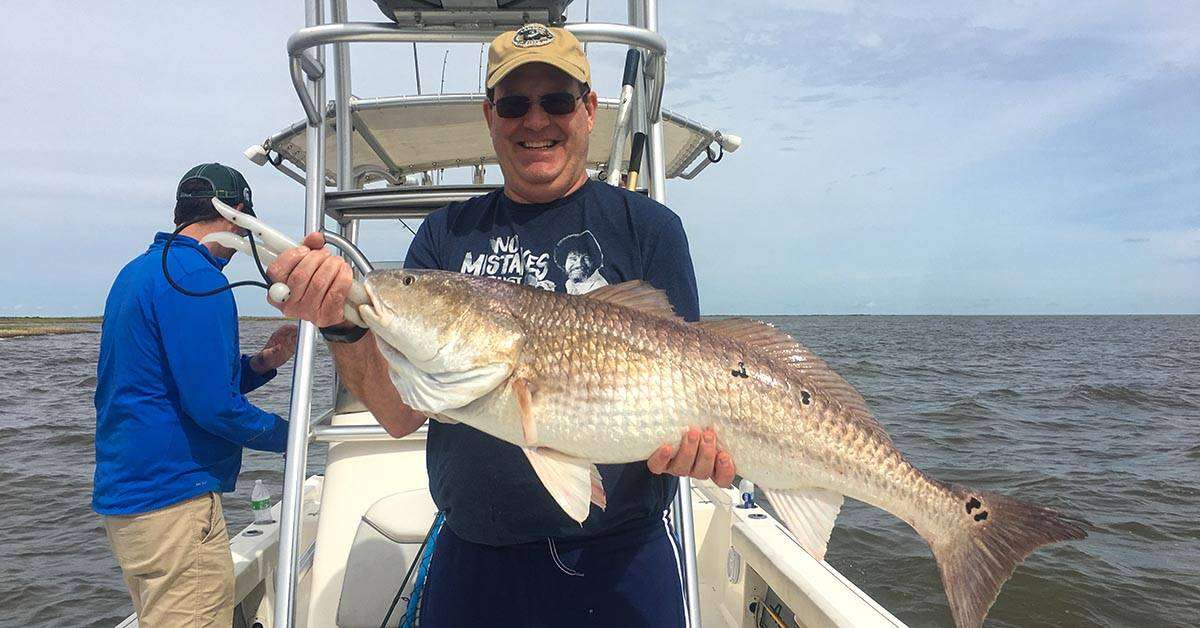 A charter fishing trip is the perfect way to get away from the crowds, reconnect with nature, and experience the beautiful gulf coast. Capt Mark has intimate knowledge of a broad area of the Mississippi and Louisiana coastal marsh, this experience gives his clients the best opportunity to catch trophy size redfish and also fill the cooler with slot redfish for an excellent dinner.