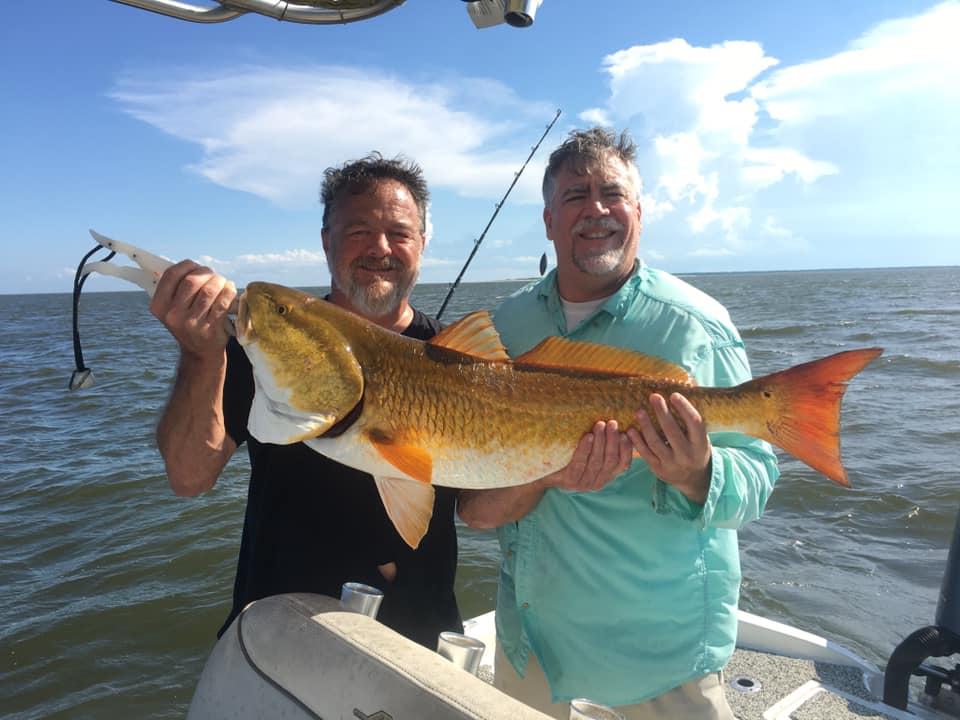 Last Updated on October 7, 2021 by Eric Bonneman
August marks the start of primetime inshore and nearshore fishing here in Gulfport. Balls of baitfish swarm along the coast and backcountry, and trailing them is a list of popular inshore gamefish species.
What To Expect In August
With baitfish piled up, some of the hardest fighting fish tag along for the free meals provided inside of this inshore fishery. In Gulfport, this means you may find yourself targeting everything from redfish to kingfish all in the same day – maybe even a tarpon.
Hitting the Louisianna Marsh on the hunt for redfish is still a major part of the fishing adventure in the area, but heading out along the coast or into the nearshore fishery will extend the many types of species that you will be able to target.

Favorite Species
August in Gulfport is truly a mixed bag when it comes to what you can target. It seems everything is in the water and prepared to take your presentation. While each day may be different and the targets may change – we are still looking at one of the most productive times of the year- all around. This list below does not cover every species but are some of the most common or most sought-after summertime species in Gulfport.
Big Redfish
Big Jack Crevalle
Sharks
Spanish Mackerel
King Mackerel
Tarpon
Cobia
Seatrout
Reserve A Charter Fishing Trip
We offer charters daily in the Gulfport area, we have also partnered with some great Captains who can help cover specialty trips (like tarpon). But, this is also a very busy time of year. In all of this, it is best to start planning as early as possible, though, we can still help you if you are trying to get something together at the last minute – we understand!
Charter Types:
You can start the charter reservation process here on this page. Just fill out the form and the Captain will contact you directly.
You can also check out our rates page, here.
Have Questions? Contact Us: