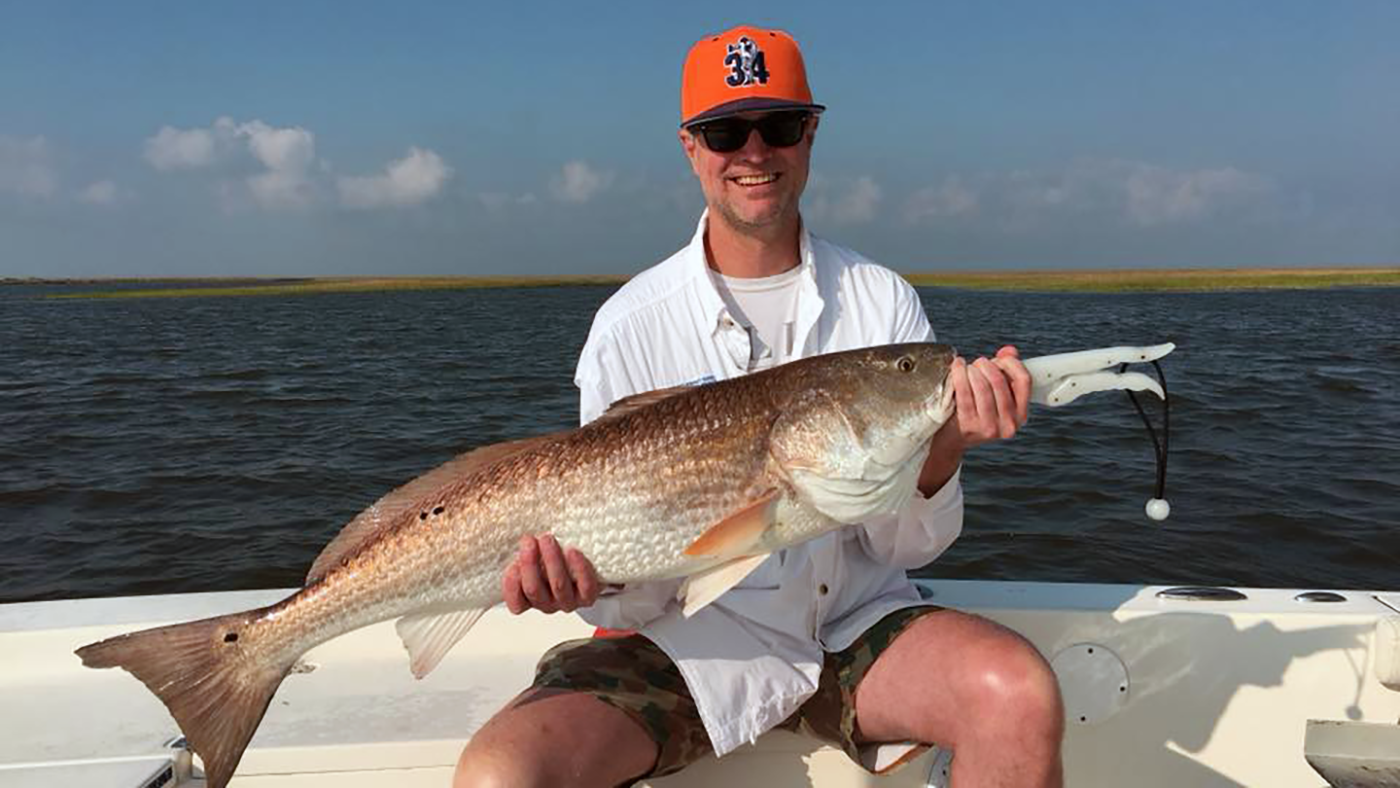 Last Updated on September 20, 2021 by Eric Bonneman
The Biloxi Marsh is an area of over 210k acres of coastal marshland. With a direct feed to the Gulf of Mexico and located on Louisiana's eastern-facing side, this has become the world-renowned epicenter of marsh redfish fishing.
About The Biloxi Marsh
The Biloxi Marsh is a diverse ecosystem that consists of numerous natural features. These include lakes, bays, lagoons, waterways, and bayous. Inside of this coastal diversity is a number of popular fish species. While redfish are the most popular, catching seatrout, black drum, flounder, and tripletail are not uncommon.
It is located in between Lake Borgne and the Mississippi Sound, making our position in Gulfport near the dead center of the action.
What Brings Redfish Here
There is actually a lot of mystery in regards to redfish movements and their seemingly unwavering draw to the Biloxi Marsh. Redfish tagging programs and other forms of research are all still collecting this specific data. However, there is one thing any angler on the ground can attest to, the Biloxi Marsh is a haven for baitfish. Whenever you have a concentration of baitfish, you have predators.
Alongside a food supply, this location along the Gulf provides protection, diverse ecological sub-systems, and is along the route of travel for many migratory species. All of these things combine to make the Biloxi Marsh one of the best fisheries anywhere.
In the end, the Biloxi Marsh is known as The Redfish Capital of the World. Regardless of why they are here, it is the prime place for epic battles in a stunning setting.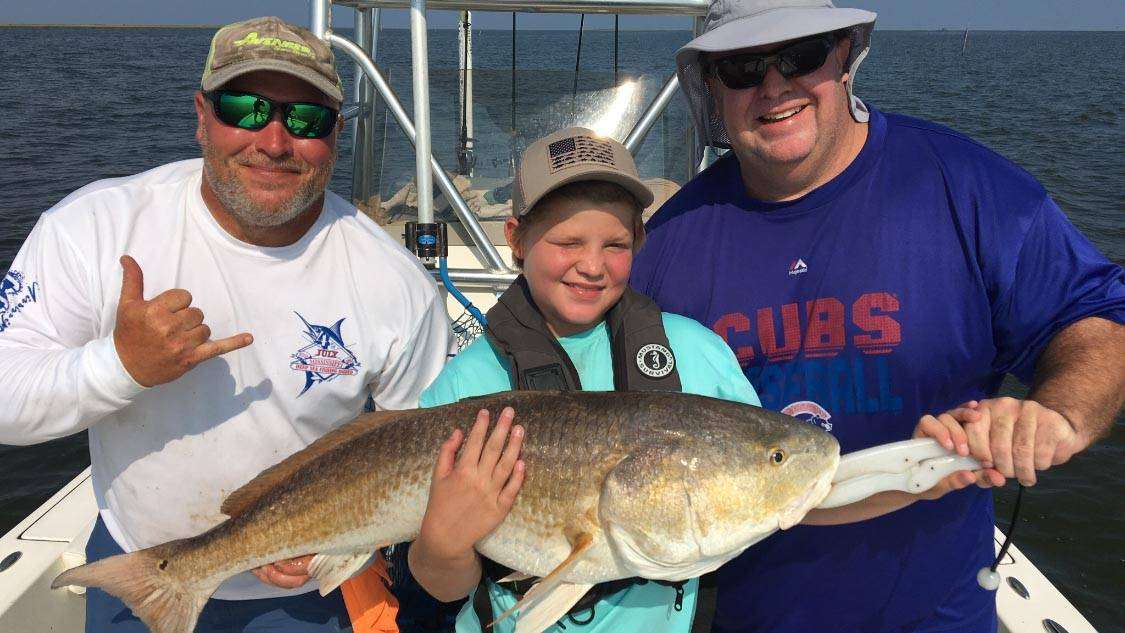 Fishing Biloxi Marsh Redfish
Going after and then hooking into redfish in the Biloxi Marsh can take on many forms. Everything from live bait to fly fishing for redfish takes place here. The basic rule, regardless of your chosen method, is to match what the fish are eating during any given time of the year. Warmer months see more baitfish, and cooler months see more crustaceans (shrimp for example).
In the marsh system itself, you will be looking for signs of bait activity. This includes shrimp skipping along the surface, baitfish causing surface ripples, or, the marsh red fisherman's favorite, tails up in the air. Redfish are designed by nature to bottom-feed. Now, they are not restricted to this, but they do spend plenty of time doing it. While bottom-feeding in shallow water, their tails are literally up in the air – out of the water. Like a gently waving silvery red flag with blue trim, sighting in on these tails will queue you right into where the fish are and what they are eating.
Another thing to look for is what is called "the push". This occurs when a fish in shallow water is cruising from one spot to another or is making a lunge to attack some form of prey. What the angler scanning the surface sees is a wake pushing from the fish's head as it makes this pursuit. This is usually when the angler "leads the fish" with a cast placed in the area where the fish is expected to be – not right on top of it. When presented correctly, a lot of times, it just takes a few gentle twitches to catch the eye of this redfish, and smash! Fish on!
Hire A Local
The Biloxi Marsh is huge. And, depending on tides, temps, seasons, and a plethora of other criteria – these redfish can move or become finicky. The only way to get in on the action without spending weeks, months, or years trying to figure it all out is with a local fishing guide.