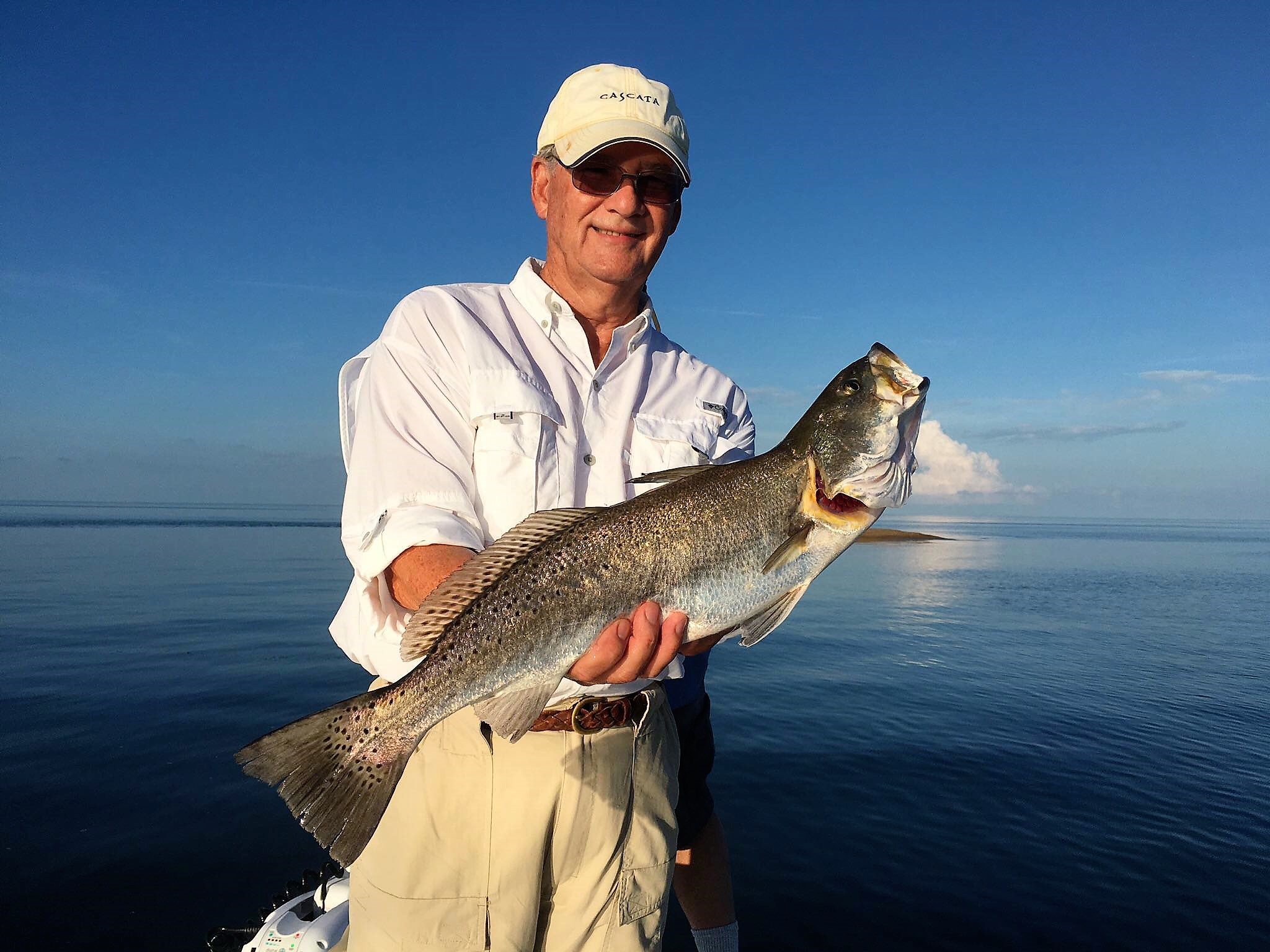 Last Updated on November 10, 2021 by Eric Bonneman
With winter right around the corner, let's take a quick look at what winter fishing in Gulfport is all about.
Species To Target In Winter
Right now, our charters in Fall are producing days full of seatrout, redfish, and flounder. As things cool even more for winter, seatrout and flounder will be a little more scarce, but there will be plenty to pull drag and load the cooler with.

The front-runner is going to be redfish. This time of year brings in big spawning females as well as slot size reds that are part of Gulfport's year-round population.
As winter progresses, and we start heading towards spring, black drum and sheepshead become more and more available.
The best part of this time of year is the fact that most of these fish species will be bigger than you will find during other times of the year. This means big battles and plenty of meat to haul home.
Areas To Focus On
This is another "cool" aspect o winter-time fishing in Gulport, fish are closer to launch. These guys are looking for temperate waters and a food supply.
The coastal marses provide pockets of temperate water thanks o coastal freshwater feeds and warm water outflows.
At the same time, most of the popular wintertime species feed on crustaceans, making this the time of year for 'tailers – but this food source is also plentiful inside the inshore fishery and the marshes. Making long boat rides a little less necessary during this time of year.

Even the nearshore reefs and barrier islands will be holding several species of fish in the winter, again adding to the fact that long boat rides are pretty much unnecessary to find offshore quality fish.
Fish With Legends
Winter will see temps, on average, in the 45 low and 65 high range throughout winter. For many looking for a winter getaway, this is the perfect climate for escaping the snow. But even if that is not your driving force, there are fewer crowds on the water and bigger quality fish during this time of year.
You can see our Rates and Reservations
Or, feel free to Ask The Captain A Question to get started.