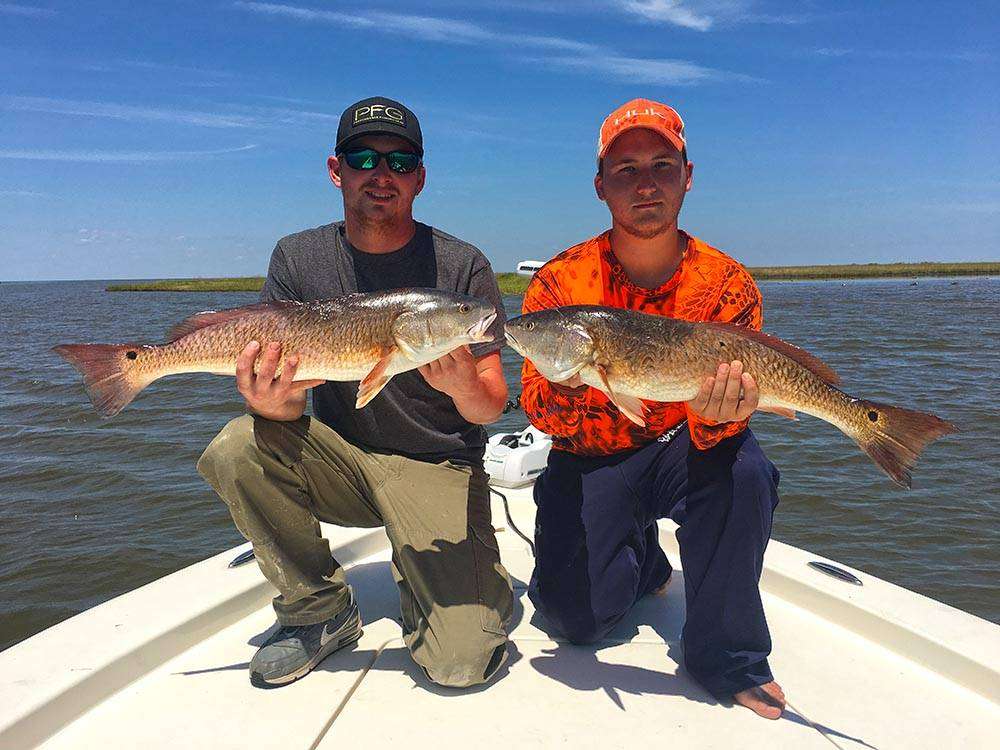 A charter fishing trip with kids can be a fantastic experience of exploration and discovery. Watching children learn about fishing and catch their first fish, or a new species can make it a magical day for everyone. Seeing the fishing experience through the eyes of a child can also bring a new perspective to parents.  
There are a few things to consider when you begin planning a charter fishing trip for your family.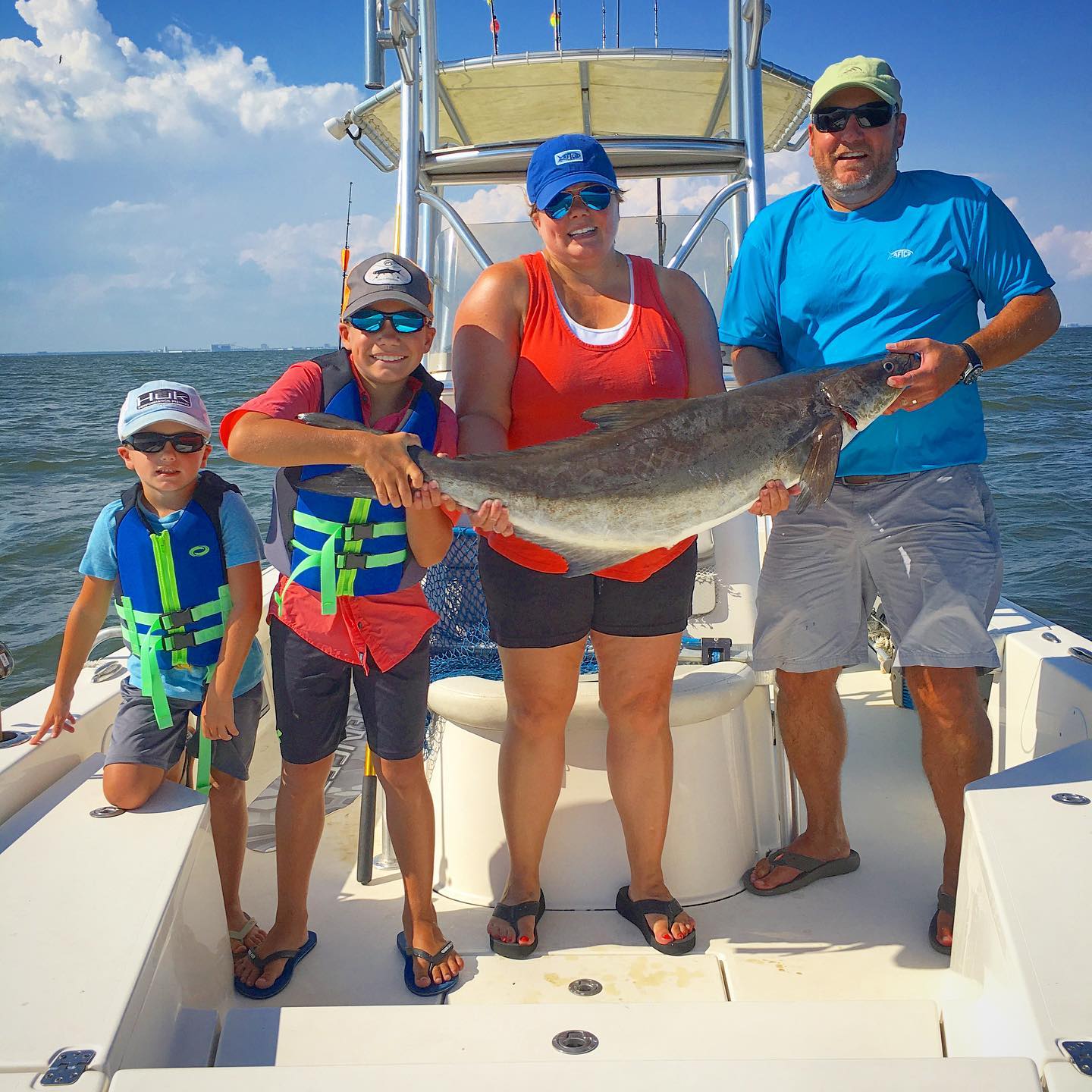 When selecting your potential charter captain, give them a call, to see what suggestions they have for the area. We recommend selecting a captain that has children and has a lot of experience with children on their boat. The right captain will tailor the experience to the needs of the family. An inshore charter trip is typically going to be the best experience for a young family.  These trips have smoother water, short runs, less wind, plenty of options nearby to find fish, and several fun species that are eager to eat. 
A typical fishing trip is several hours, so think about if your children are old enough to enjoy the trip and plan accordingly. Talk about options with the captain, perhaps you can add a beach stop into the day in between fishing spots. In Mississippi, children 12 and younger must wear a life jacket while the boat is moving, so if you have a comfortable life jacket that your child prefers bring it along.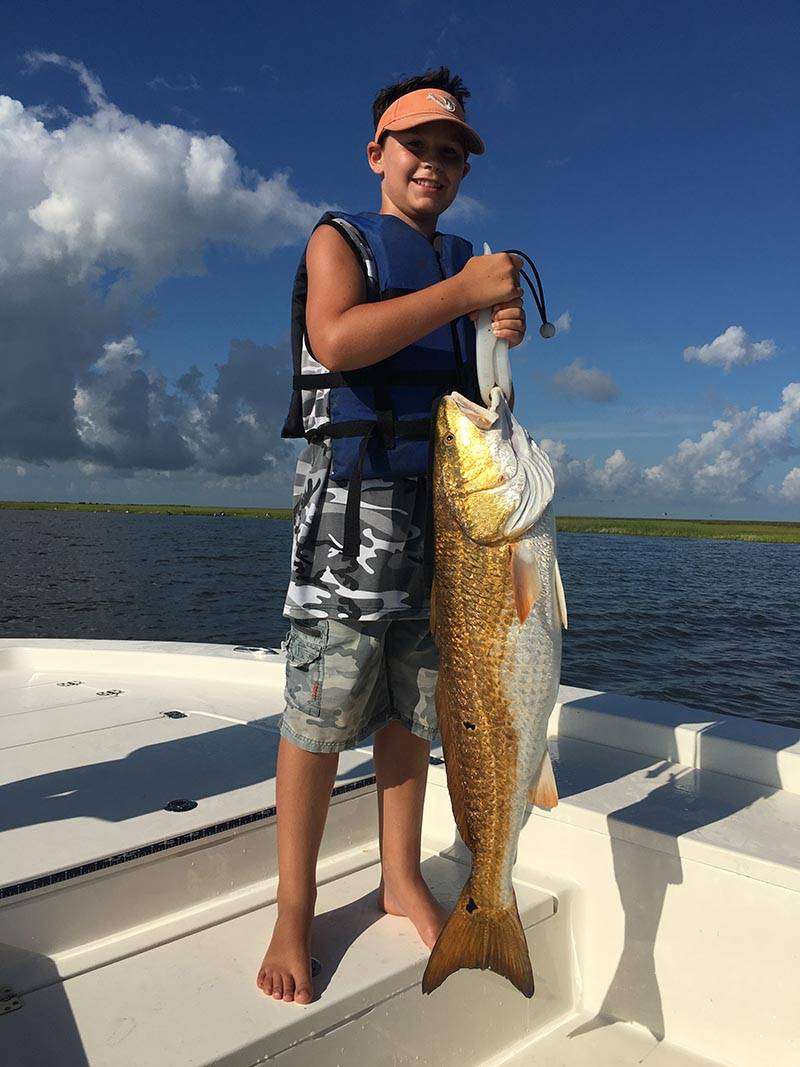 Consider the time of year and weather when planning the trip. Spring and fall will offer the most comfortable temperatures and the best action for inshore fishing. Summer can also be a good time to fish, and the heat will make a beach stop even more rewarding.  
For parents looking to plan a family day on the water around the Gulf Port, Mississippi area, Captain Mark Wright, of Legends of the Lower Marsh, is the man to call. He offers family fishing, sand bar exploration, and sightseeing trips that are sure to provide new and exciting experiences for your family.  Now is the time to plan your next adventure this spring or summer with Capt. Mark.