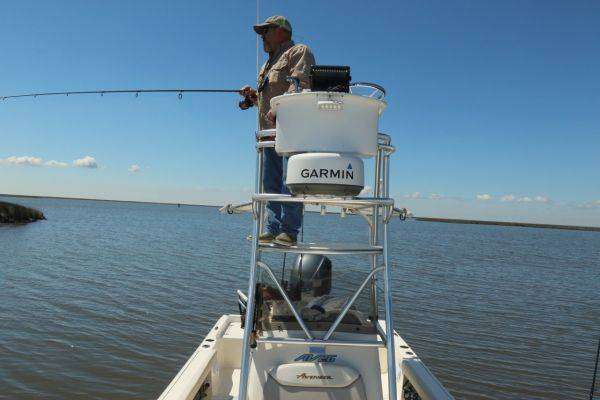 Last Updated on September 14, 2018 by PGSswa1978
Mark Wright stood atop his boat's tower, scanning the shallows along a shoreline in the Biloxi Marsh at the west end of the Mississippi Sound.
"Sight-fishing is the closest thing you can get to hunting without a firearm in your hands," he said.
Then, he saw the redfish.
"Straight ahead of the boat, 12 o'clock. Do you see it?" Wright asked the angler on the front deck.
"I see the body, but which way is he facing?" the angler asked, cocking his spinning rod back for a cast.
"He's facing left; put it just in front of him," Wright said.
The angler tossed out an easy cast with his gold spoon, then watched it flutter down through the water column, saw the redfish tilt its nose down, and…
Read Full Article