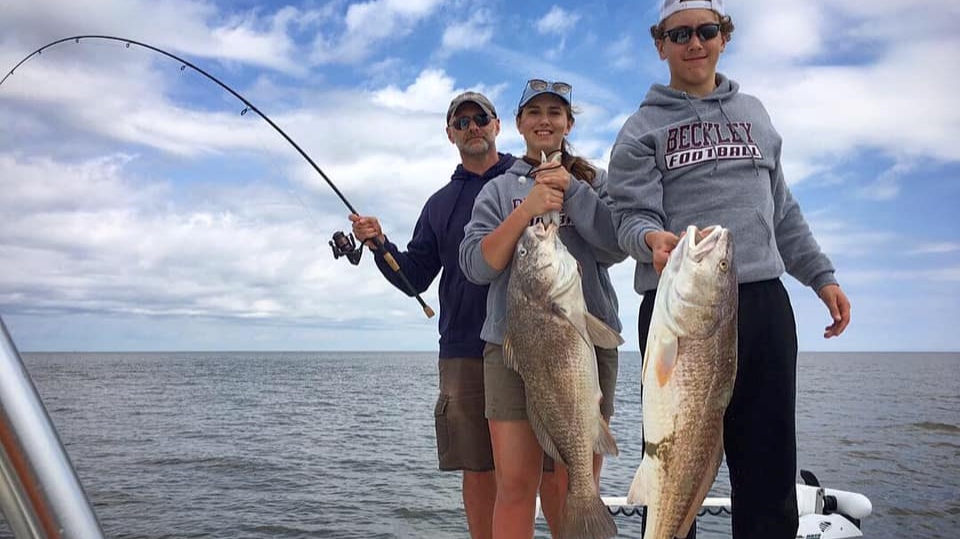 Last Updated on March 18, 2022 by Eric Bonneman
Locating fish in the Biloxi Marsh is both challenging and rewarding. Figuring out the best areas to focus on is at the forefront of every angler's mind when trying to find fish in this massive expanse of productive water.
The Method
By carefully and systematically dissecting this amazing fishery, you can put together a great game plan to give you the best chance at success. Below, you will find four great places to start your quest to find fish in the Biloxi Marsh.
Fish The Pockets
One tactic that consistently produces good numbers of fish is targetting deeper water holes where fish hold and relate to tidal currents. Inshore fish can set up in deeper water surrounded by predominantly shallow water.
When referring to deep, keep in mind that the difference in depth does not need to be that big to set a spot apart. Fish are often attracted to staging areas that are slightly different in depth than other water. Subtle depth changes can have significant implications. Small changes in depth can mean large numbers of fish.
Creek Mouths
Creek mouths are almost always productive and should be focal points for marsh fishing outings. Most common inshore species like redfish, flounder, and seatrout like to set up shop in creek mouths because these areas provide for a steady stream of food for them.
Fish group up in these kinds of places where bait replenishes often. Creek mouths are the perfect waiting area for fish looking fuel up on prey, making these ideal areas for anglers to concentrate on.
River Bends
River bends are also great spots to look for fish, especially bends that include shell bars or oyster mounds. River bends are outstanding when tides push current through the area, igniting a feeding frenzy for fish waiting for baitfish and other prey to cruise by.
Inshore fish tend to swarm to river bends waiting for meals to be flushed by. By finding these congregations of fish, you'll be able to target fish in bigger numbers and higher concentrations, increasing your odds of hooking up.
Shorelines
Shorelines can serve as productive backdrops for redfish, sheepshead, black drum, and other inshore species looking to feed on shrimp, crabs, and other crustaceans during higher tides. When the water is high, shoreline grass and additional cover become flooded with water.
Fish love to get up into this shallow water, grassy habitat looking to feed. Flukes and other weedless presentations work well to cover water with less chance of getting caught in the weeds.
Fishing shoreline flooded cover is one of the best ways to elicit a bite and get the juices flowing with vicious strikes by eager fish.
Conclusion
Fishing in the Biloxi Marsh can feel like solving a chess puzzle with various factors, each with significant implications for your fishing success. By implementing some of the fish-finding tactics above, you'll be on your way to a great day of fishing.
Fishing the marsh is a one-of-a-kind fishing experience. It's a saltwater jungle ripe with opportunities for anglers to locate and catch fish in one of the world's most amazing ecological systems. Solving the mysteries of fish location in the marsh isn't hard if you start in the right place. Time to get on the water and fish on!