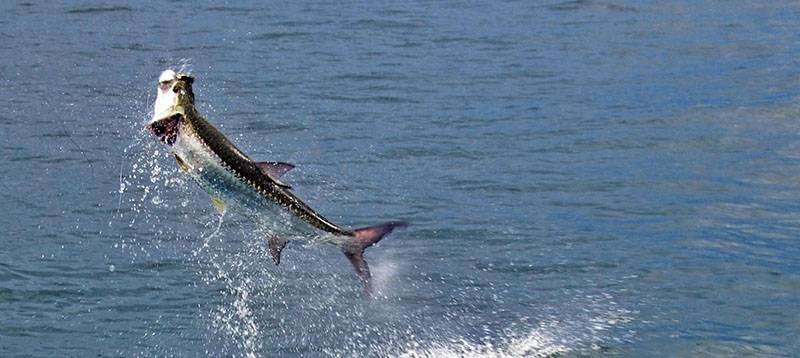 Last Updated on September 21, 2023 by Eric Bonneman
When we talk about Gulfport, we're talking about a goldmine for anglers. This unique spot blends the flavors of salt and brackish waters, creating a habitat where over 200 species of fish choose to call home. And trust me, that's no small number. It's like a bustling city under the water where every fish has its own tale to tell.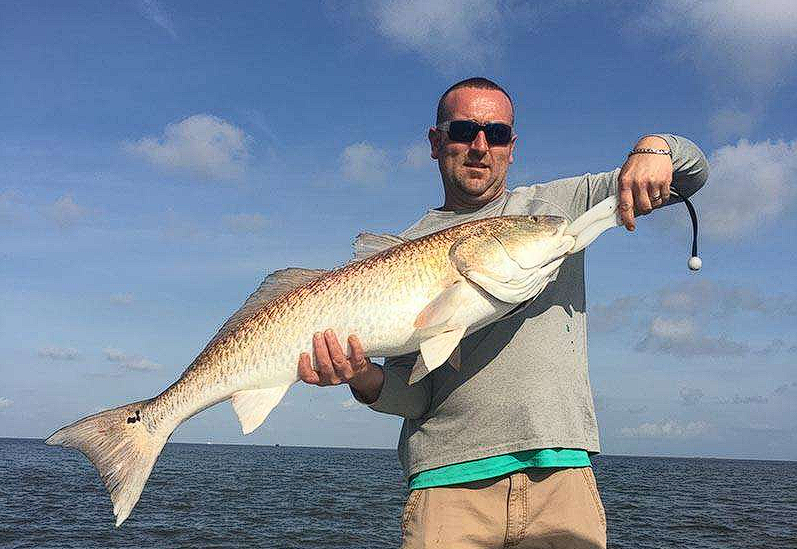 Daily Charters: Fishing the Gulfport Way
Every sunrise, our Gulfport, Mississippi fishing charter boats are all geared up and ready to set sail. We take pride in our knowledge of the waters and our commitment to helping you land some of the most sought-after catches.
Here's a glimpse of what you might reel in:
Redfish: These fellas are a treat to catch. Strong, feisty, and absolutely delicious if you're planning a cookout later.
Speckled Trout: A favorite among many, these fish are not just beautiful but also give quite the fight.
Tripletail: Odd looking, but don't let that fool ya! They're a joy to catch.
Shark: For those looking for a bit of adrenaline, going after sharks can be quite the adventure.
Spanish & King Mackerel: Swift and agile, these species are always a fantastic challenge.
Cobia: A tough fighter, cobia will test your skills and patience.
Red Snapper: Bright, beautiful, and a true Gulfport classic.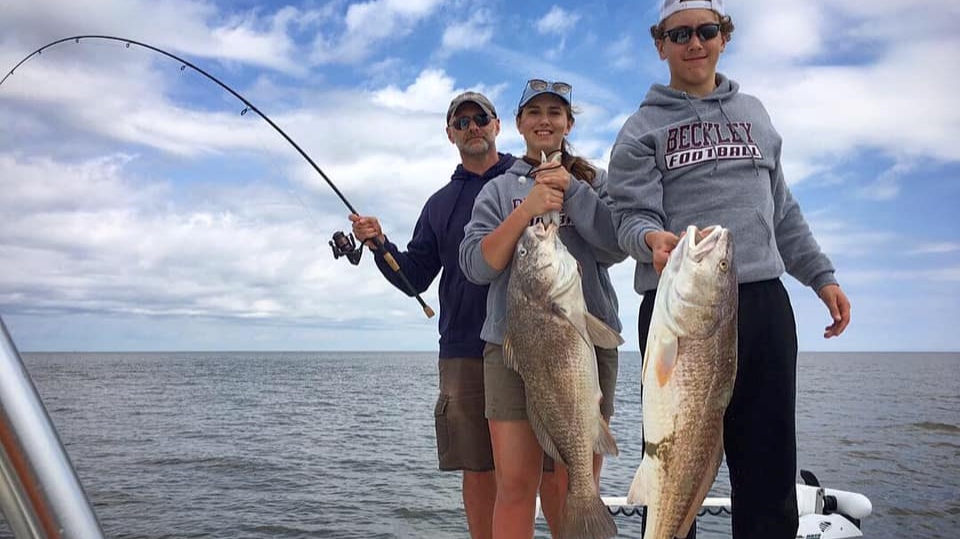 Family Fishing Adventures
Got your family with ya? Perfect! Gulfport isn't just for the seasoned anglers. We've got spots that are perfect for introducing your young ones to the joys of fishing. We hardly ever have a quiet moment on the boat, with bites coming in left, right, and center. So, whether it's your first time holding a rod or you've been fishing since you could walk, there's fun for everyone.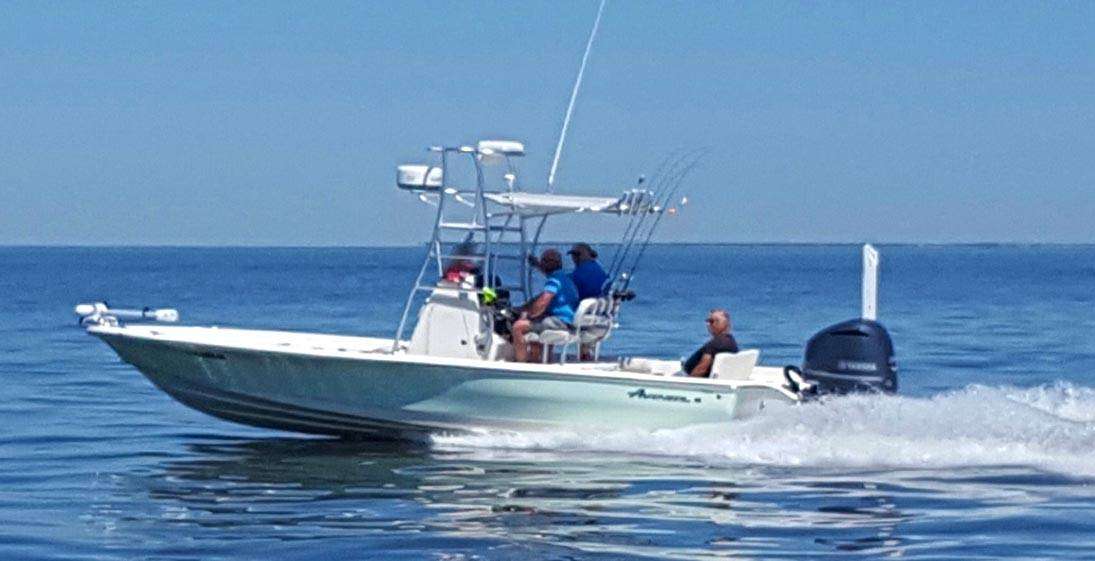 More Than Just Fishing
But hey, we get it. Not everyone's here for the fish. If you'd rather soak in the sights, we've got you covered. Gulfport's natural beauty is a sight to behold with its rich wildlife and scenic views. Hop aboard for our sight-seeing tours, and let us show you a different side of the ocean.
Fancy a little island adventure? We also offer trips to Cat Island. It's a perfect spot to just kick back, take a dip, and let the world drift by.
Legends of the Lower Marsh Await You
When you choose to fish with us, you're not just going on a trip. You're becoming a part of a legacy. We've been here for years, understanding the pulse of the waters and sharing stories of the big catches and the ones that got away. There's never a dull moment with us.
So, are ya ready to cast that line and make some memories? Join us, and let's create some legendary tales together!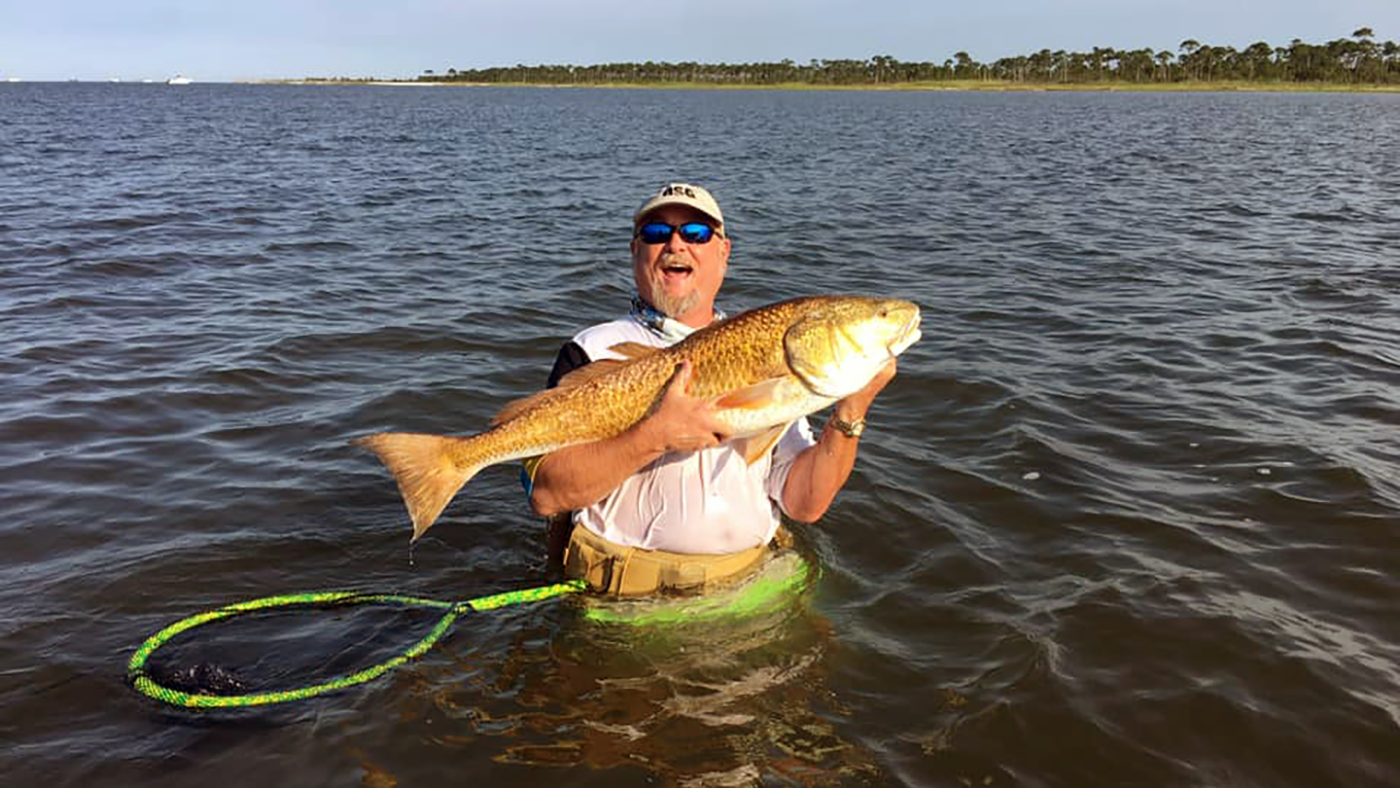 Gulfport: The Redfish Capital
When you think Gulfport, you better be thinking redfish. We're proud of our vibrant redfish community, thriving and dancing in our waters throughout the year. Come rain or shine, winter or summer, these red beauties are always around, making our waters their playground.
A Year-Round Affair
While some fish might play hard to get depending on the season, redfish are always up for a game. Sure, they might slow down just a tad during the scorching months of July and August, but even then, the chances of landing a big one are pretty darn good. It's like these fish love our waters so much, they hardly ever want to leave.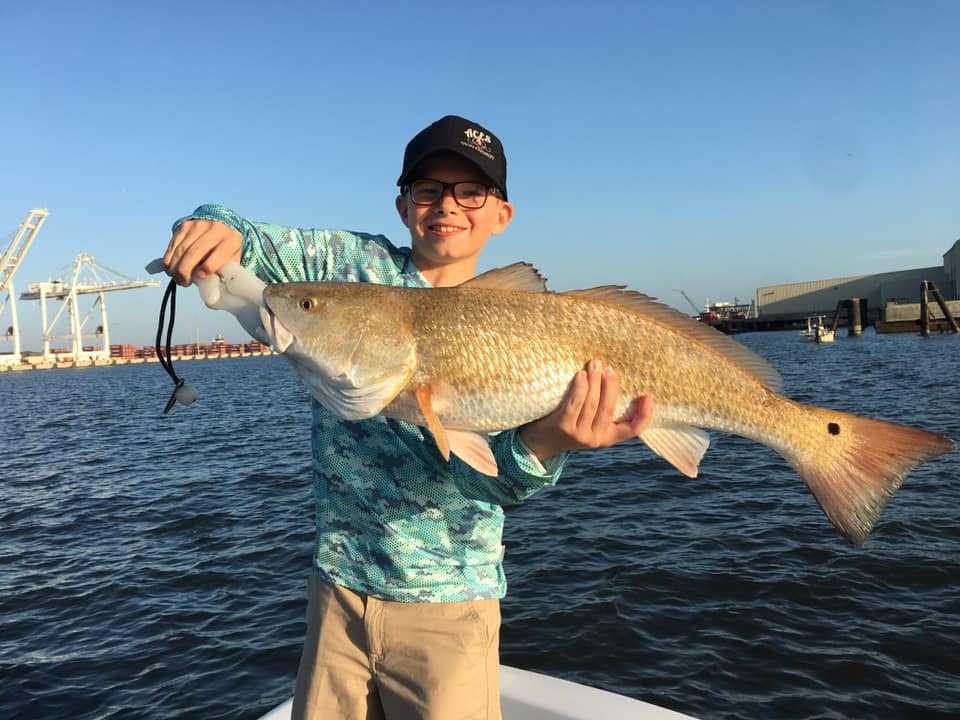 Diverse Waters, One Fish
Now, here's the magic of Gulfport: our varied waters. Whether you're venturing into the slightly murky, mysterious brackish backcountry waters or the lively, bustling nearshore, redfish are everywhere. They're quite the versatile bunch.
Brackish Backcountry Waters: These parts offer a unique fishing experience. It's where fresh and saltwater mix, creating a distinctive habitat. The quiet, winding waterways, dotted with mangroves, are a redfish haven. Here, it's not just about the catch; it's about the serene environment and the thrill of the chase in narrow channels.
Highly Active Nearshore: For those who prefer a bit more action and want to feel the rush of the open water, the nearshore beckons. The vast expanse houses schools of redfish, often hunting in packs, making it an angler's delight.
Tackling the Gulfport Redfish
Catching redfish is a blend of skill, patience, and, of course, a bit of good ol' luck. They're fighters, and they'll give you a run for your money. But that's what makes reeling in a monster red all the more satisfying.
So, if you've got a hankering for some top-notch redfish action, Gulfport's the place to be. Grab your rod, choose your spot, and let's get fishing! Remember, every cast is a new story waiting to be told. Let's write yours together.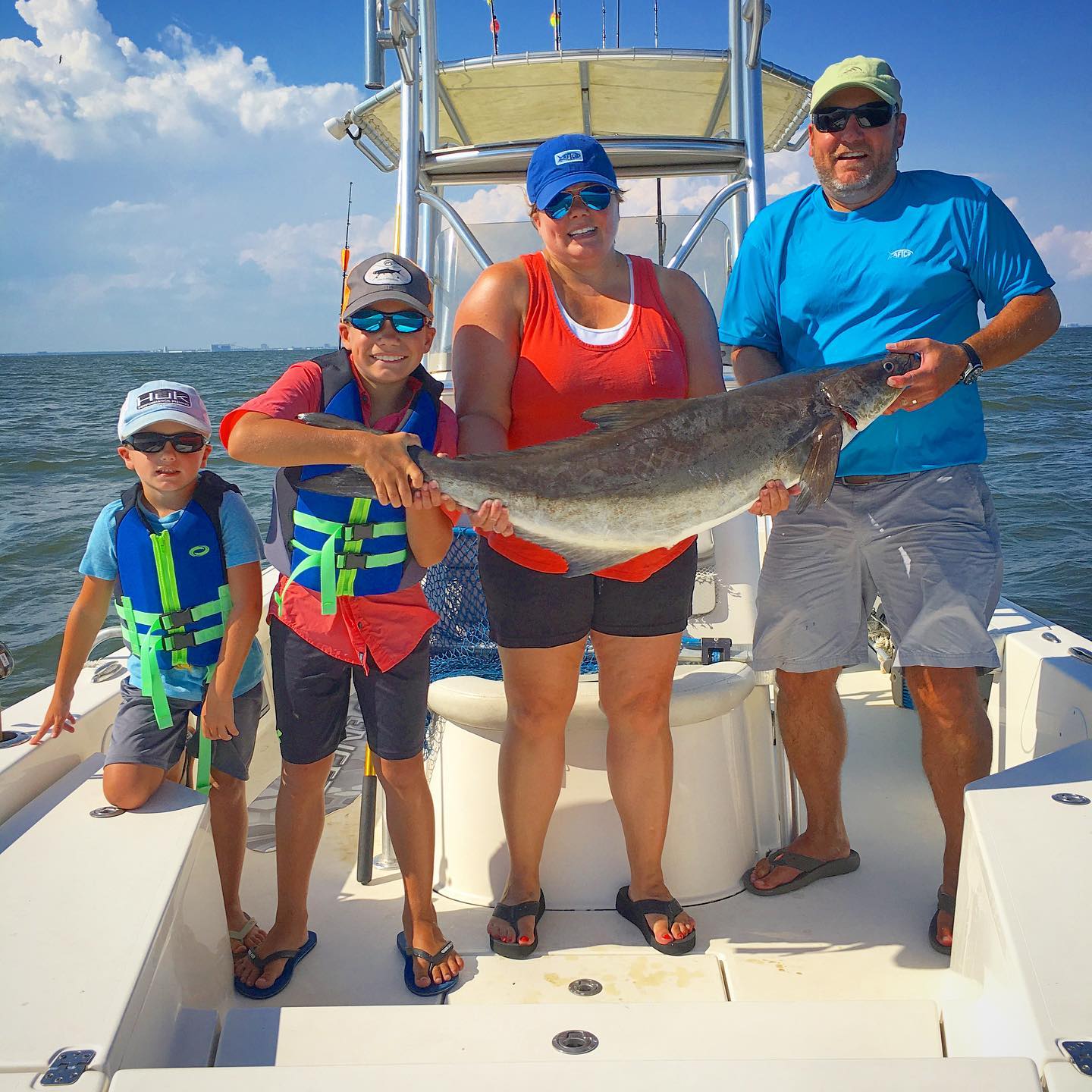 Gulfport's Nearshore Fishing: A World-Class Experience
When we're talking about the Mississippi Gulf coast, we're diving into one of the world's most renowned fishing hotspots. And right at the heart of this angler's paradise lies our very own Gulfport. Nestled perfectly in this active stretch, Gulfport serves as the gateway to some of the finest nearshore fishing you'll ever experience.
A Bounty Beyond Belief
The beauty of nearshore fishing is the sheer variety it offers. One moment you're tangling with a feisty mackerel, and the next, you're locking horns with a massive shark. The thrill is unpredictable, and the rewards? Absolutely satisfying.
Bull Reds: Gulfport's nearshore waters are a haven for these monsters. They're strong, they're fast, and they're waiting for you.
Sharks: Ever felt your heart racing as your line gets pulled with an unyielding force? That's probably a shark at the other end, giving you a fishing story for the ages.
Spanish & King Mackerel: These swift swimmers are a treat to catch. Their agile movements make the chase exhilarating.
Cobia: Known for their stubborn fight, cobia are a true test for any angler. But when you finally reel one in, the feeling is indescribable.
Red Snapper: A Gulfport classic. Bright, delicious, and always ready for a tussle.
… and that's just scratching the surface. The waters here are teeming with a multitude of species, each bringing its own unique challenge and flavor to the table.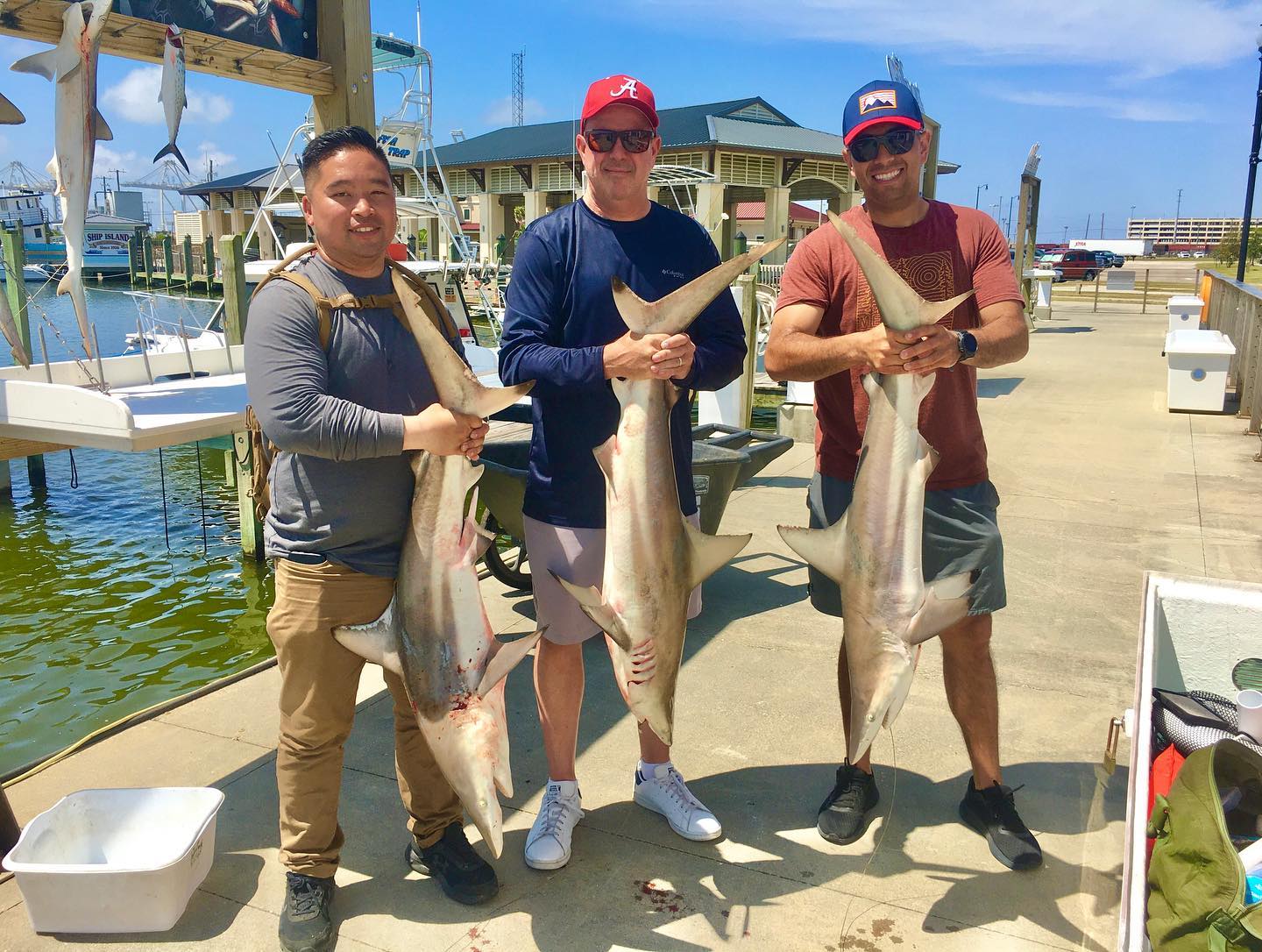 Mixed Bag Adventures
Our nearshore fishing trips are the definition of action-packed. Every cast can bring forth a different species, ensuring that there's never a dull moment on the boat. Whether you're with family, friends, or fellow anglers, the excitement is contagious. The laughter, the cheers, the gasps of awe – they're all part of the Gulfport nearshore experience.
So, whether you're a seasoned pro or someone just dipping their toes into the world of fishing, Gulfport's nearshore waters promise an adventure you won't forget. As we always say here, the sea is full of tales, and every catch is a story waiting to be shared. Come, be a part of our story. Let's cast, catch, and create memories together!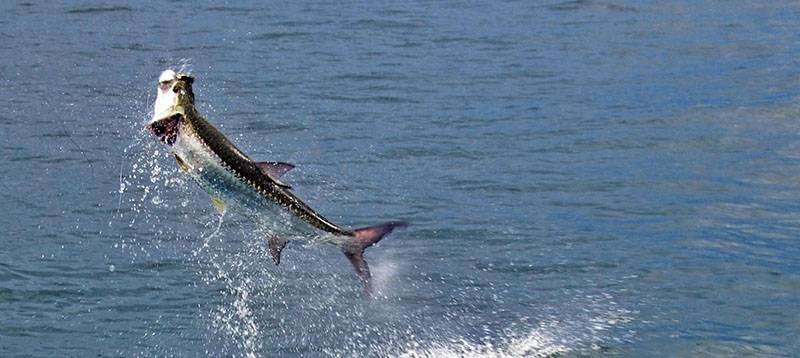 The Quest for the "Silver King"
Ready for an encounter with the majestic "Silver King"? Legends of the Lower Marsh Fishing Charters proudly presents our exclusive Tarpon fishing adventures. While many eyes are set on the popular fishing spots of the Gulf of Mexico, Mississippi & Louisiana stand out as the hidden treasures for big Tarpon escapades.
Imagine a fish weighing 50lbs, 100lbs, or even a staggering 185lbs, gracefully leaping and dancing on the water's surface, all while you battle to reel it in. Every summer and fall, our waters come alive with these gentle giants, offering anglers an experience of a lifetime.
If you've never felt the rush of grappling with a fish that matches or even surpasses your size, you're in for a treat. We invite you to join us, the Legends of the Lower Marsh, for a Tarpon fishing adventure that'll be etched in your memories forever.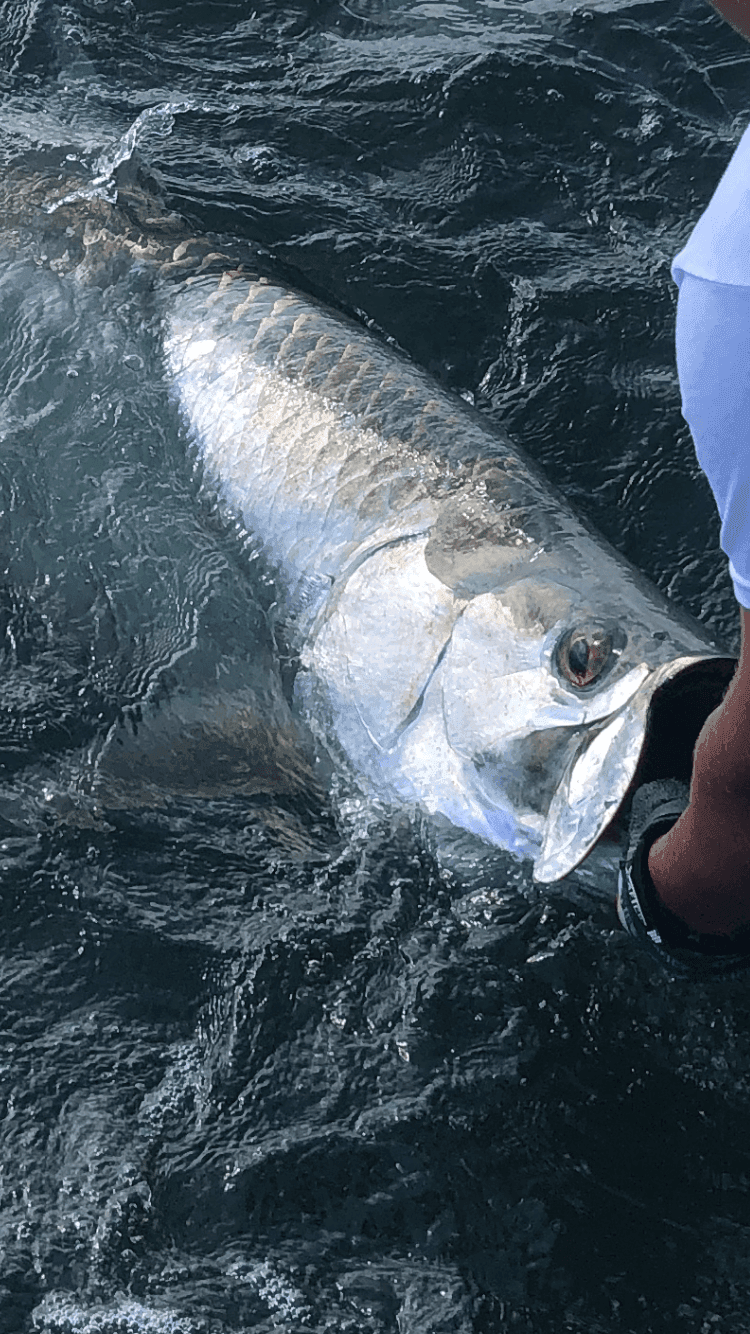 Meet Capt. Jeremy McHugh: The Tarpon Guru
Guiding our Tarpon trips is the one and only Capt. Jeremy McHugh. His dedication to the craft is unparalleled, and his expertise? Simply unmatched. It's no surprise that he's hailed as the top tarpon guide in all of Mississippi.
Some of Capt. Jeremy's accolades include:
Tarpon Tournament Triumph: Leading the 2019 Tarpon category champions at the Grand Isle Tarpon Rodeo, the largest Tarpon showdown in the northern Gulf of Mexico.
Record-Breaking Achievement: In the summer of 2019, under Capt. Jeremy's guidance, a client shattered the 19-year-old Mississippi state record for tarpon with an astounding catch weighing 185lbs.
A Noble Cause: Beyond the thrill of the chase, Capt. Jeremy has collaborated with the GCRL (Gulf Coast Research Laboratory), deploying satellite tags on tarpons to assist in their crucial research.
His mission? Simple. To ensure every trip is filled with fun, to nurture and elevate the skills of his clients, and to catch as many of those shimmering tarpons as the season permits.
Your Tarpon Adventure Details
Our full-day Tarpon trips span up to eight hours and can accommodate a maximum of four anglers. Every moment on the boat promises excitement, learning, and the sheer joy of connecting with nature.
Ready to embark on the fishing trip of your dreams? Give us a ring! Let's make your date with the "Silver King" an unforgettable one.

Book With Us
From chasing the mighty "Silver King" with Capt. Jeremy to the diverse thrills of nearshore fishing, Gulfport offers an ocean of possibilities. Whether you're an old sea dog or just setting sail on your fishing journey, the Legends of the Lower Marsh are here to guide, teach, and share unforgettable moments with you.
Don't let these tales remain just stories. Dive into the action, feel the tug on the line, and create memories that'll last a lifetime. Ready to cast your reel into Gulfport's bountiful waters?
Book your charter with Legends of the Lower Marsh today! The sea's calling, and adventure awaits.